Busy Philipps Uses This Vintage Furniture Find in Her Entryway, and It's So Stylish
We independently select these products—if you buy from one of our links, we may earn a commission. All prices were accurate at the time of publishing.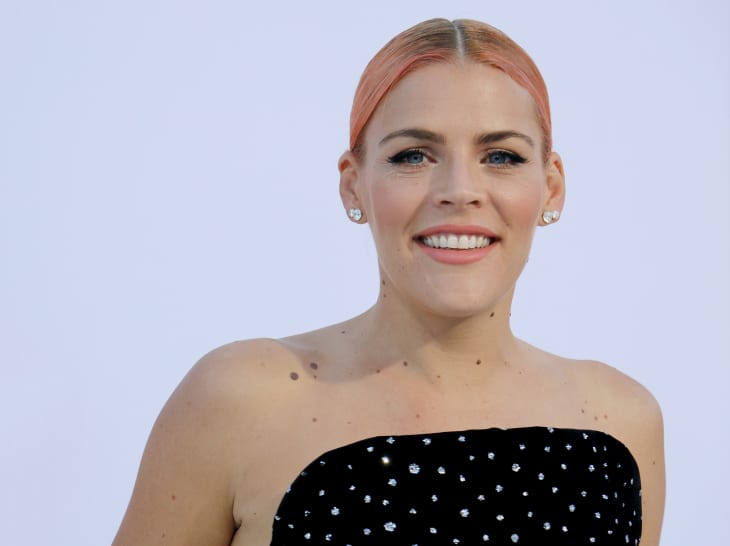 Style icon Busy Philipps not only has great taste in necklaces and fun pants, she also knows how to dress a room. In a recent Instagram post, Philipps showed off one of her killer outfits, but it's hard not to notice the piece of vintage furniture in the background of her photo.
Follow Topics for more like this
Follow for more stories like this
In what appears to be the entryway of her house, Phillips has a vintage telephone table — sometimes called a "gossip bench" — underneath her coat rack instead of a regular old console table. For those who have never seen one before, a telephone table is a two-in-one side table and chair where you could sit and talk on the landline phone for hours on end.
Philipps' table has a drawer built into the table, but a lot of times telephone tables came with shelves where you could keep your phonebook and shopping catalogs.
Telephone tables first became popular in the late 1800s, a few decades after the telephone was invented, and were most popular throughout the 1920s and 1950s. That means you can find them in an array of different styles ranging from ornate Victorian to mid-century modern. 
And if you search for telephone tables on Instagram, you'll find that they're a hit with furniture resellers. A lot of times you can find them easily at thrift or antique stores because some people just aren't sure what to do with them anymore.
But as Philipps shows, telephone tables are still perfectly useful entryways — and how cute would one look in a tiny breakfast nook?
Landlines may be a dying breed, but now thanks to Philipps, telephone tables could be making a comeback.