3 Reasons You Might Want to Buy a Home Without a Yard
We
independently
select these products—if you buy from one of our links, we may earn a commission. All prices were accurate at the time of publishing.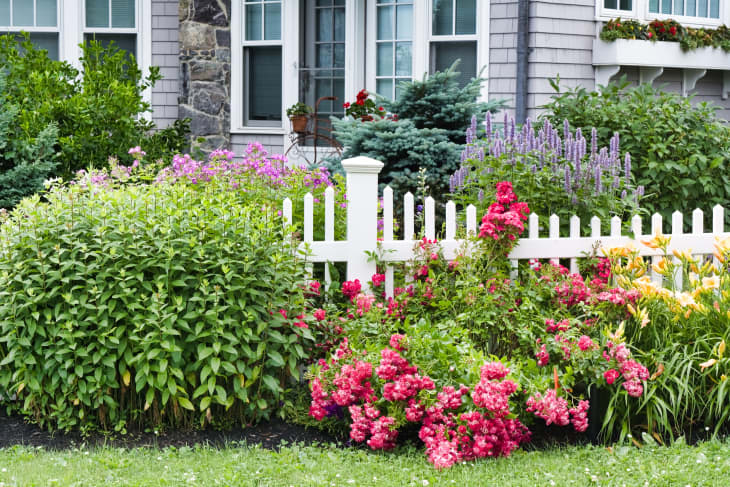 You've found a house you absolutely love, but it doesn't have a backyard. Should that cue the sad trombone noise for your home search? Will it spell doom for its potential resale value? Not necessarily. Here are three reasons a house without a yard might still be your dream home, according to real estate experts.
You're willing to make the sacrifice for another home feature.
"You've got to balance your priorities [as a homeowner]," says Lindsay Barton Barrett, a licensed associate real estate broker with Douglas Elliman in Brooklyn, New York. Some homeowners will give up the outdoor space if it means getting more space indoors, such as more bedrooms or a bigger basement. Another consideration has to do with location — for many, it's all about getting into the neighborhood first and foremost. For some, the school district plays a major decision factor.  
"If your priority is, 'I've got to get into this school district because it's going to save $50,000 a year [in private school tuition],' you may be like, 'You know what, I'll give up a yard,'" Barrett says. 
You don't want to worry about maintenance.
Grass is rather stubborn and will keep growing unless you do something about it. Pavers and other materials that are typically considered maintenance-free have some sort of upkeep needed to keep them looking clean and neat. If you have no desire to mow, sweep, or power wash — or even hire someone to do it for you — then a home with a yard is a rather nice option. Especially in a time when more older adults are looking for properties that will allow them to age in place, a property without a yard to maintain could attract buyers in this demographic.
Barrett says that a lack of yard isn't a "fatal flaw" for a property if a homebuyer has no intention of using it. "The reality is a lot of people don't ever use it," she says. For example, someone might purchase a primary home without a yard if they also own another property, like a vacation home, that offers outdoor space. 
Elena Maestrone, a licensed agent with Tom Crimmins Realty in Staten Island, New York, agrees. "Most people have in mind what they want [in a home]," she says, and a yard doesn't always make the list. She suggests that some homebuyers might overlook there not being a yard if they spend a lot of time with a family member who lives in the area and has a yard with a pool, for example.
It doesn't always have to be about resale.
You might be concerned how a home without a yard will fare at resale. Maestrone notes that while a yard or lack thereof is part of what's analyzed against neighborhood comps, it's just one of many factors, including the home's square footage, number of bedrooms, quality of the finishings, and more.
Barrett says that a home without a yard could certainly affect resale depending on the market. But she also says that if you love the home and it works for you, then it's going to work for someone else when it's time to sell. In short, enjoy your home rather than worry about resale.
"Pay what is the appropriate price for that [property], and there's no reason to believe it's not going to appreciate at the same rate or close to it as every other property in that area," Barrett says.