7 Situations Where Buying a House Would Be Throwing Your Money Away
We
independently
select these products—if you buy from one of our links, we may earn a commission. All prices were accurate at the time of publishing.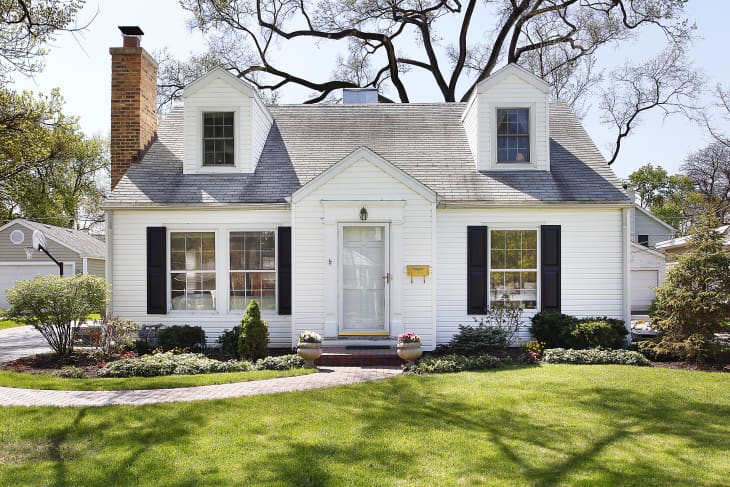 After all this time spent at home, you're not alone if you're feeling cooped up and ready for a change. Maybe you want a big yard in the suburbs, or perhaps you've got your eye on a cute downtown condo. While homeownership is a worthy goal, it's not ideal for every situation. We asked two real estate agents when it's best to keep renting. Here's their advice.
Renting is a better choice if:
You're in relationship limbo. 
According to Tacoma real estate agent Zac Schon, buying a home together won't strengthen an already rocky relationship. Doing so will likely cause even more tension. Instead of rushing in, he advises buying solo or waiting until you're in a solid, long-term partnership. 
You don't plan on living in the same place for very long.
Real estate is an investment. And while it's great to get in on the market when you're able to, there's a caveat, according to Schon. If you don't plan on living in one place for long and you're not willing to rent to tenants, it may not be time to buy.
Your dream condo has low reserve funds. 
Schon says condo managers keep cash reserves for property maintenance. But if those funds are insufficient, you'll be responsible for a portion of the bill the next time something needs fixing (even if your unit isn't directly affected). Suppose your building needs an elevator upgrade worth $100,000. Your HOA may divide that bill into additional monthly payments on top of your mortgage, along with the building's other condo owners. Eek.
You're not established in your career. 
Denver real estate agent Chelsea Blankenship recommends waiting to buy a home until you have a stable, long-term job. She says lenders like to see consistent work history in your field. She also advocates paying off student loans, optimizing your credit score, and securing a down payment before buying.
You're not handy (and don't want to be). 
One of the best perks of renting is that you aren't responsible for the major handiwork — your landlord is. If you'd rather not bother with repairs, keep renting. Blankenship says there's truth to the cliche that something will break as soon as you buy a home. She suggests saving at least $5,000 for emergency fixes before starting your house hunt.
Homes aren't appreciating much in your area. 
If you want to live somewhere with lower home values, consider renting. "When selling in areas like Detroit or Green Bay, you might find your house only increased one percent in value," Schon says. Since you'll also need to fix wear and tear on the house before selling, it's easy to lose money on that investment.
You're not comfortable paying more into interest than equity.
Though interest rates are low right now, Blankenship notes that the bulk of your payments will go to interest during your first few years of homeownership. She urges buyers to make a double payment if possible to cut their loan duration in half.