Here's What to Know If You're Thinking About Buying a House with Someone You're Not Married to
We independently select these products—if you buy from one of our links, we may earn a commission. All prices were accurate at the time of publishing.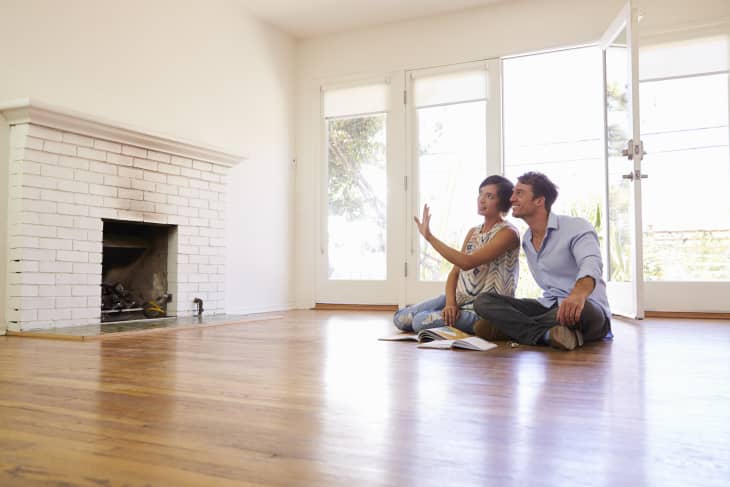 According to CNBC, the number of people buying homes with friends is rapidly increasing. That's thanks to a few reasons. For one, younger people have a growing amount of debt, both from student loans and credit cards, and buying a home together softens the blow of a full mortgage payment. But older generations are doing it too — seniors who want to buy a second home but prefer to share it with people they like being around, or in other words, their friends.
Follow Topics for more like this
Follow for more stories like this
The first thing you need to know about this arrangement is that it really isn't all that different from buying a home with a spouse. The documents are all the same, and the process is similar.
"It is perfectly acceptable to purchase a home with someone that you are not married to," says Melissa Cohn, an executive mortgage banker at William Raveis Mortgage. "If you take financing you should know that you are 'jointly and severally' responsible for the mortgage, which means that each person is responsible for 100 percent of the mortgage and not just 50 percent."
Each person will have to fill out their own application (when married couples apply, they only complete one application). The mortgage lender will then merge the two applications in order to see if they qualify jointly for a loan. That means they'll pool assets, consider both incomes and both liability levels, and base the loan on whichever credit score is lower. And because there are more income streams, you'll probably be able to afford a more expensive house than you would have been able to afford on your own.
For most friends, or people in a committed relationship that aren't married, there's not really much of a downside to this arrangement.
"The benefits are that you get to qualify as though you were a married couple, and perhaps be able to afford a bigger home than you could on your own," Cohn says. "If the two parties are not financial equals, some people like to take title in an LLC where you can split the ownership in any percentage you want, so it can be 80/20 or 50/50."
Overall, that might be a good idea. Sales contracts don't survive closing, so if you and a friend have written something into the sales contract about who owns how much of the home, it's basically voided once the house is purchased. Plus, if the friendship breaks up and someone wants to move out, having the title in an LLC will help protect both parties — as long as the lender allows it.
"If the friendship breaks up, then one party may get stuck with the entire carrying costs of the property, and they may not be able to afford the property on their own," Cohn says. "But many banks don't allow LLCs and it doesn't really protect you from someone who doesn't make their share of the payments."
Just keep in mind, whether you've formed an LLC or not, delinquency on mortgage payments from anyone involved is going to hurt everyone's credit — so be sure you're purchasing with a reliable and trustworthy person.