3 Things Homeowners Regret Not Knowing Before Buying a New Build
We independently select these products—if you buy from one of our links, we may earn a commission. All prices were accurate at the time of publishing.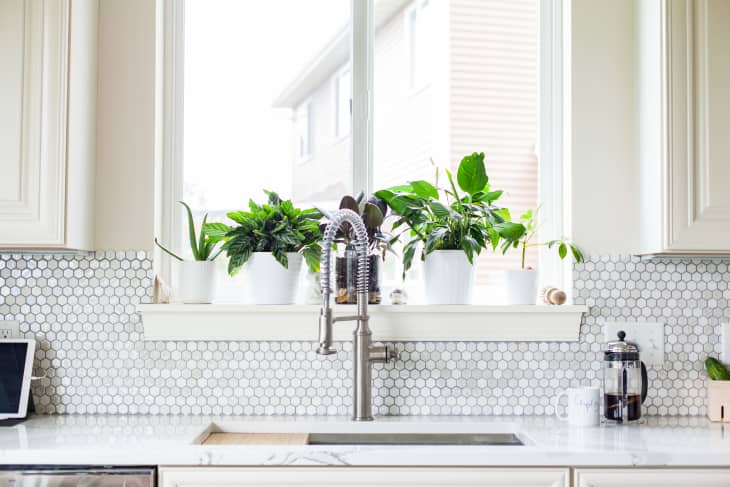 Say you're craving a hamburger. But you want cheese on it. Maybe some caramelized onions and a couple of strips of bacon, too. You'd prefer sweet potato fries, thank you very much. Your server tells you all those upgrades costs extra. You OK it. Then, the bill comes and you're surprised at just how expensive that burger became as you took it from average to gourmet. 
That's almost what it's like to customize a newly built home. Except instead of paying a couple extra bucks for avocado (avocado always costs extra), you're shelling out thousands of dollars for things like granite countertops and hardwood flooring and, well, the stakes are higher.
Follow Topics for more like this
Follow for more stories like this
So, it's no surprise that costly upgrades are a chief complaint among first-time homebuyers who are often surprised by just how many decisions they'll have to make when they go the new construction route. 
Here's what three homeowners told us they learned about upgrades as they were preparing to move into newly built homes.
Be prepared to make decisions quickly
Not only do you have to make dozens of decisions on everything from the shape of your toilet to the type of light fixtures on the back patio, but you've got to make those choices quickly when you're custom building, says Mila Clarke Buckley, who purchased a new construction home in Houston, Texas with her husband in Dec. 2018. The builders are on a timeline, so they don't have time for you to mull over every single decision for weeks.
"Since our builder wanted us to move so quickly on selections, we didn't really have time to weigh the pros and cons of each decision as much as we would've liked," Clarke Buckley says. 
The hardest decisions, she notes, pertained to the kitchen. Clarke Buckley runs a food blog called Hangry Woman, so she wanted to make sure her kitchen would be well-suited for her food and recipe photoshoots. 
"I had ideas of what I wanted, but you only get to see small patterns for things like the backsplash or the countertops," she says. "It's hard to envision how it's going to look in your space. Kitchens are also so expensive, so you have to choose wisely." 
In the end, she and her husband went with a quartz countertop and a marble-and-glass backsplash. The kitchen design did push the couple over budget by about $4,000—but it's a worthwhile investment that they are happy with, she says.
In most cases, you'll be able to get a credit from the builder if you choose to forgo one of their upgrades and sub in your own purchase. You could skip on anything from mirrors to appliances to flooring. You can usually find out how much you'd get as a credit for each item or project by looking at an itemized appendix in your contract. Oftentimes, the credits are deducted from your final purchase price.
This is an option that interior designer Steven Wood said he took when he recently purchased a new construction home in Miami Lakes, Florida. He asked if he could purchase his home without any of the builder's flooring options. 
"Carpet was the only option without an extra charge, and I wasn't a fan," says Wood, who is the owner of Swankyden, a home DIY, decor and how-to website. "They gave me a credit for this which helped me pay for the flooring I did want.
He went with vinyl floors, and ended up saving money by getting the builder credit, then purchasing his own flooring. But, when you're evaluating whether to take a credit, it's a good idea to do some comparison shopping because you might experience sticker shock when you add up how much the project will cost with installation.
You might be surprised by what isn't included
When Cher Hale was shopping for homes in the Spokane Valley, Wash., area with her boyfriend, she looked at new builds that gave her options on paint, flooring, and landscaping. Ultimately, the public relations professional didn't want to make so many custom decisions and purchased a new construction home that was nearly finished.
"We decided to go with a house that was further along to reduce decision fatigue and focus more on what we were going to put inside of the house for decor," she says.
But one thing that took her by surprise? The little things that weren't included in the new home, including the garage motor or fencing for the yard.
The takeaway here: While customizing a home can be rewarding in the end, be prepared to test your decision-making skills and, if you're buying with a partner, your diplomacy.