The See-Touch-Hold Rule I Always Use to Buy Gifts for My Long-Distance Friends
We
independently
select these products—if you buy from one of our links, we may earn a commission. All prices were accurate at the time of publishing.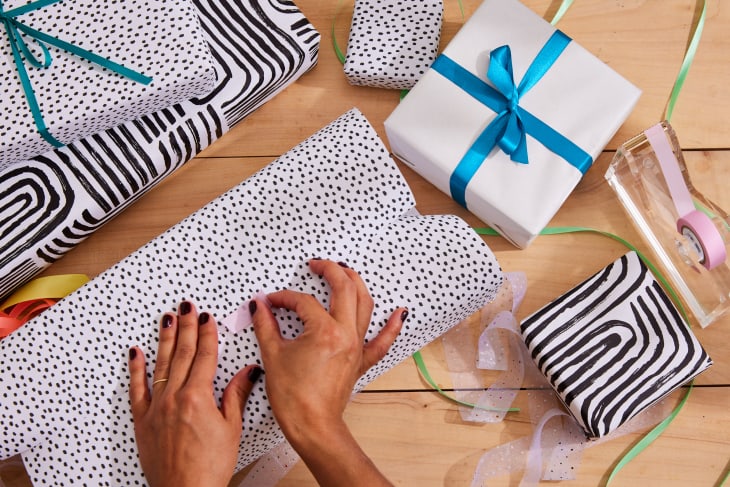 When my friend Sarah's beloved grandmother died earlier this year, I did what I always do when I'm looking for a gift for a long-distance friend: I thought about what I could send her that would be a regular reminder that I'm here for her, even if I can't be physically close.
A decade ago, I moved from North Carolina to England with my British husband. It was hard to be so far away from Target and pulled pork barbecue, but the most painful thing to leave behind by far was the tight-knit group of girlfriends I've known since I was a teenager.
Over the years, we've gone through just about every big life event you can imagine: weddings, babies, breakups, illnesses, sick parents, and new jobs. And because we're not all together to go through these things in person, we've gotten creative about how to do it from far away. The rule I use to choose thoughtful gifts for my friends is one I learned from them first: I think about what I can get for them that they can touch, hold in their hands, or see on a regular basis.
When I went through a health crisis a few years ago and had to spend several weeks on my sofa, my friends sent me a super-soft gray chenille blanket and a stainless steel tumbler. Every morning when I came downstairs to binge yet another season of "Big Bang Theory" while I recovered, I wrapped myself in the blanket and sipped water through the straw of my cup. The tactile quality of these gifts made an impression on me. My friends were 3,000 miles away, yet I still felt loved. I could interact with their gifts physically —  keeping myself warm with the blanket and hydrated with the tumbler — while being reminded daily of their friendship.  
After Sarah's grandmother died, I ordered a beautiful set of prayer beads for her. I chose the colors I know she likes, and the stones that I thought would have the most meaning to her (Amazonite is said to have soothing properties). I know Sarah, who's a potter, likes to work with her hands, so I chose a DIY kit for her to make rather than a pre-made strand. Sarah is a very spiritual person, and these beads are a mindful way for her to pray. As she holds them, I hope she'll find comfort in knowing that her faraway friend is thinking of her — the same way I felt wrapped in my chenille blanket. 
Other see-touch-hold gifts I've bought for my friends include cozy hand warmers, luxurious bed socks, and funny mugs for their morning coffee that speak to our very specific senses of humor. In an ideal world, I'd be close enough to my friends to hold their new babies or rub their backs when they're sick. But while life has us living apart, multi-sensory gifts like this are a great reminder of our lasting bond.