What's Your Sleep Style? Find Your Mattress Match & Win a Free Bed!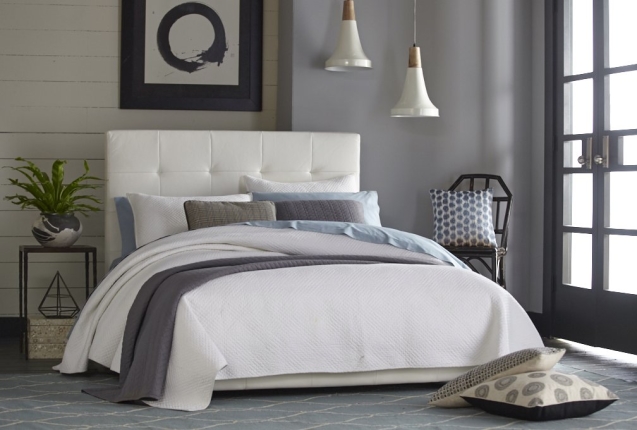 Prize: Winner's choice of any queen size mattress from Signature Sleep & any queen size DHP bed frame
Total Value: $1000
Can a good night's sleep be affordable, too? Yes it can: you just have to learn what type of mattress is right for you. We took a look at Signature Sleep Mattresses, an extensive line of mattresses designed for every budget and every body, to find the most affordable mattress types for different types of sleepers. What's your sleep style? Rest assured, we've found your mattress match.
For Couples: Memory Foam
If you're sharing a bed, its kind of a no-brainer. Memory foam creates equal weight distribution and eliminates motion disturbance. The Memoir 12 is just what you need – it quickly creates a balanced form around your body, so that you and your partner can each have a personalized and comfortable sleeping experience.
For Side Sleepers: Independently-Encased Coils
Side sleepers needs to look for a mattress that will be soft enough to conform to the extra curves the body has in that sleeping position, but still has enough support to keep the spine in alignment. Independently encased coils offer the most support of any mattress type and evenly distribute weight and relieve pressure points – so you won't wake up on the wrong side of the bed.
For Back Sleepers: Coil + Memory Foam
For people who sleep in this style, support for the lower back is crucial. Signature Sleep has a number of different coil + memory foam mattresses within each collection with a number of designs to choose from that do just this. These mattresses with both coils and memory foam react to the pressure directly applied to it, providing optimal support and increased air circulation while you sleep. Plus, it has the added benefit of uninterrupted sleep – in other words, it has your back.
Keep in mind mattresses should be rotated on a regular basis to avoid uneven wear and tear, and should be replaced at least once every 10 years. Also a good thing to note: we like that Signature Sleep mattresses are rolled and vacuum-packed in a box small enough to fit in your car, or up flights of narrow stairs, so delivery is always easy.
However you dream, we bet you're dreaming of a new bed. Enter to win a Signature Sleep mattress below!
How to Enter:
To enter to win a Signature Sleep Mattress and DHP Frame, fill out the form below. The giveaway begins March 31, 2016 at 10:15 am ET and ends April 8, 2016 at 12:00 am ET. One winner will be chosen at random. Check out the official rules here.