You Can Rent a Cape Cod Shack for as Little as $2000 per Year — Here's How
We
independently
select these products—if you buy from one of our links, we may earn a commission. All prices were accurate at the time of publishing.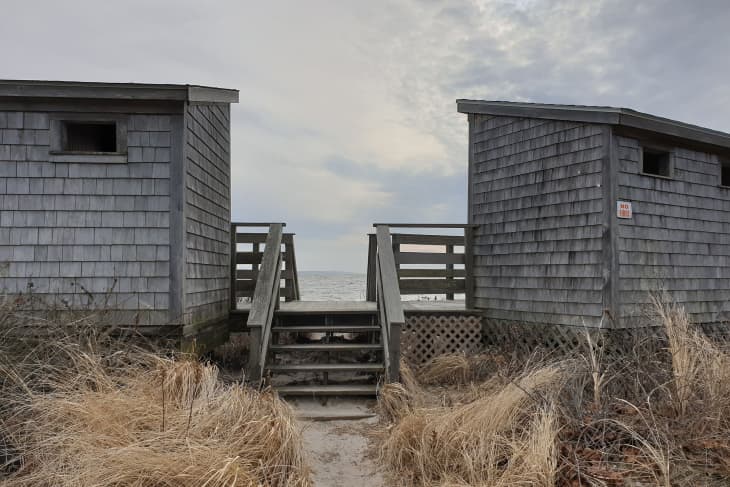 It sounds like the inciting incident of a movie: The National Park Service (NPS) is looking to rent out eight of the 19 dune shacks located along the shores of Cape Cod. There's limited electricity and indoor plumbing, and the shacks are only accessible by foot or ATV. The main character in the film signs a lease, treks out to the cabin, plans to write the next great American novel, and some sort of drama, thriller, or rom-com plot takes place.
You can be that main character because the NPS is actually looking for public bids for long-term leases of the historic dune shacks that dot the Cape Cod National Seashore. The hope is to find eight lessees to sign 10-year leases for the shacks, which are being rented "as-is with all faults." Lessees are expected to occupy and maintain their dune shack and will take on the costs of repairs, replacements, and updates. 
The dune shacks, located in Truro and Provincetown, were built for a variety of reasons in the early 20th century. According to The Boston Globe, some housed Coast Guardsmen, others housed locals during peak tourist season, and some were built and used by artists and writers seeking inspiration from nature. Jackson Pollock, Tennessee Williams, E. E. Cummings, and Henry David Thoreau all visited Cape Cod dune shacks during the height of their creative careers.
And because the shacks were often used as a getaway from the hustle and bustle, they were built simply and somewhat crudely to drive home the feeling of humble living and solitude. They may look abandoned, but the shacks have been fairly maintained throughout the decades and are ready for their next residents.
The NPS is hoping to rent smaller shacks for around $2,000 a year with annual rents for the larger shacks with several rooms hovering around $16,000 — both numbers are a steal for vacation properties on Cape Cod. And like other beach vacation properties, shacks will be available for use from Memorial Day through Labor Day, although lessees will have access to the shacks during April and October for maintenance and opening/closing preparations.
If this remote lifestyle sounds like it's right up your alley, you can schedule a tour of the properties on June 15 and then submit an application to be considered as a lessee by July 3. The NPS is looking for people with the appropriate funds and who are serious about respecting and preserving the dune shacks as they are.