China Is Finally Welcoming Back International Visitors in 2023
We
independently
select these products—if you buy from one of our links, we may earn a commission. All prices were accurate at the time of publishing.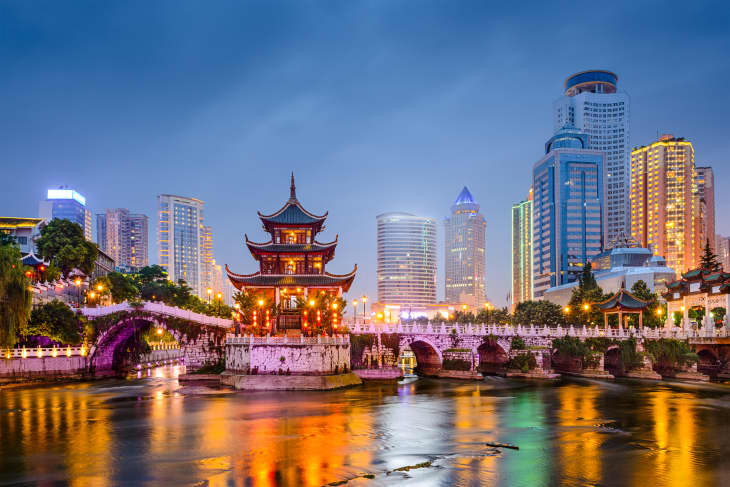 Since the onset of the COVID-19 pandemic, China has maintained some of the strictest travel restrictions worldwide, almost completely shutting out international travelers. But in 2023, that's finally going to change.
Under the new measures (which take effect January 8), travelers will no longer have to participate in mandatory quarantines, consent to travel tracing requirements, or deal with daily caps on incoming flights. However, travelers will still need to take PCR tests 48 hours before departure and upon entering China.
It's worth noting that, for now, there's a catch — Chinese travel is only open to those traveling to the country with work or study visas, and relatives visiting their family members. However, given how strict the country has been for nearly three years, this could be a sign that tourist visas are set to make a comeback sometime in the new year.
Meanwhile, the city of Hong Kong is officially open to all travelers, and is even giving away half a million 2023 plane tickets in hopes of helping its tourism industry recover. Like China, there is a bit of a catch — this plan will initially target Southeast Asian countries. However, more official details about the deal will hopefully be available soon.
If you're eager to explore East Asia without having to worry about visas or travel qualification, Japan has also reopened its borders to international travelers. Incoming visitors who are triple-vaxxed (a.k.a. boosted) don't need proof of a negative COVID test within 72 hours of flying to Japan. Meanwhile, travelers who are vaccinated or not boosted must submit a negative COVID test before setting off for the Land of the Rising Sun. Upon arrival, visitors will receive a 90-day tourist visa.
Wherever you go, planning ahead and staying on top of COVID protocols is key. Happy traveling!