Check Out Chip and Joanna Gaines' HGTV Audition Tape From 2012
We independently select these products—if you buy from one of our links, we may earn a commission. All prices were accurate at the time of publishing.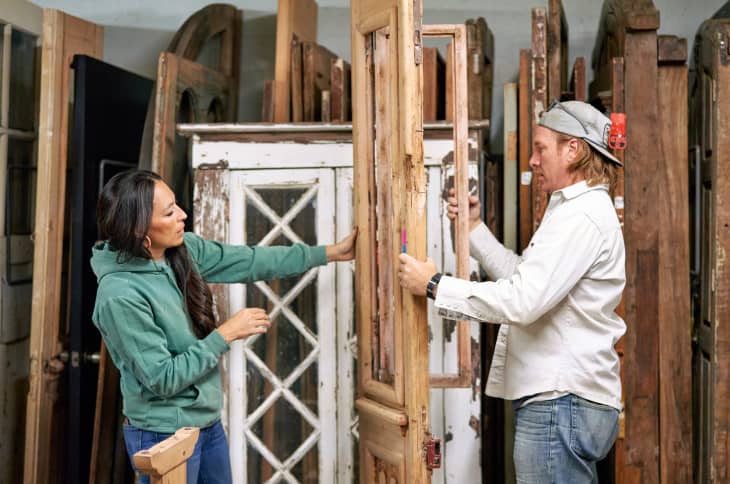 To say Chip and Joanna Gaines have come a long way in the past ten years would be an understatement. They had five successful seasons of their HGTV show "Fixer Upper" and expanded their Magnolia brand into an empire. And to put their journey into perspective, the Gaineses shared their 2012 HGTV audition tape on YouTube and it's a nostalgic blast from the past.
Despite their rise into stardom, this video proves that Chip and Jo and very much so still the same old Chip and Jo fans fell in love with when "Fixer Upper" debuted in 2013.
Follow Topics for more like this
Follow for more stories like this
In the audition tape, the pair explain their design process, which "Fixer Upper" didn't stray far from. "To me, I'm thinking, one out of ten people in this market is really going to appreciate a house like this because it's really a box with a flat roof,"Jo says in the video over a shot of an outdated abandoned home in Waco.
"So I sat in front of this house one day for an hour and started drawing things trying to get vision for it. And then I thought this could be a really unique house in Waco, Texas," she says. "So I'm excited about taking this one on and seeing what this thing transforms into."
And like Chip is always wont to do, he chimes in here and there with some comedic relief. "Do you think our on-camera chemistry is coming out?" he asks Jo in their first-ever  "confessional-style" interview. Later, sitting on a rogue toilet, Chip declares, "How could you not want to watch this show?"
This never-before-seen audition tape might just make you want to dive back in and watch "Fixer Upper" through from season one.