These 3 Cities Have The Fastest Population Growth in the U.S. — And They All Have Something in Common
We independently select these products—if you buy from one of our links, we may earn a commission. All prices were accurate at the time of publishing.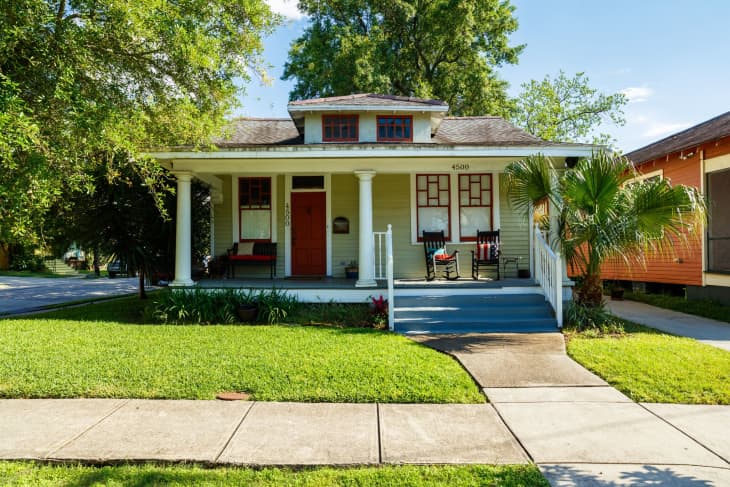 If there's one thing we've learned from housing data and migration trends in the last two years, it's that Americans are moving. Now that working from home is much more accessible, United States residents have experienced a freedom that they may not have had in the past, where they can live where they want to without it impacting their career. 
Follow Topics for more like this
Follow for more stories like this
Three cities in particular have seen the highest levels of population growth between the years of 2016 and 2021, according to data from U.S. News & World Report. This data is based on net migration, which means that it's not taking into account the number of people that have moved into the city, but also the amount of people that have moved out. Can you guess which ones they are?
As a couple of hints, not only are all three of these cities located in the Sun Belt, but they're also all situated in the southeast of the United States. And lastly, they also have a population that is older than the national median of 38. Read on to find out if you guessed at least one correctly.
Myrtle Beach, South Carolina 
According to U.S. News & World Report, Myrtle Beach has experienced a nearly 18 percent population increase over a five-year period. It's also considered one of the best places to retire, and one of the best places to live. The median age in Myrtle Beach is almost 49 years old. 
"The top cities on this list are also popular vacation destinations," Devon Thorsby, real estate editor at U.S. News & World Report. "Over the last few years, people have had a few more choices and flexibility than they have before in regard to where their jobs will let them live. People want to live on the beach, and people like that weather." 
Nicknamed "Swan City," Lakeland is known for its beautiful natural surroundings (yes, there are quite a few lakes), great year-round weather, and central location that makes getting to major metro areas like Orlando and Tampa simple. The city has seen nearly 13 percent population growth between 2016 and 2021, and its median age is nearly 41. 
"The pandemic accelerated the trends that were in place prior to its outbreak," said Amanda Pendleton, Zillow home trends expert. "People are seeking out relatively affordable metro areas with the possibility of year-round outdoor living, which is why we saw all of these people moving to the Sun Belt cities and Mountain West — these areas offer the amenities of big-city living, with the benefits of being outside for a good portion of the year, if not all year long." 
Sarasota is the third-fastest growing city, with a 12 percent population increase over the course of the five-year period between 2016 and 2021. The median age of residents is 53 years old.