Forget Resolutions and Try One of These 10 "Fresh Starts" Instead
We
independently
select these products—if you buy from one of our links, we may earn a commission. All prices were accurate at the time of publishing.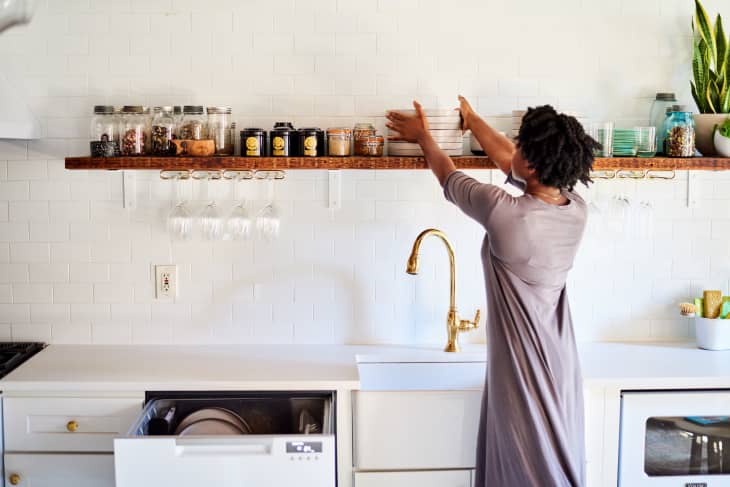 New Year's resolutions get a bad rap or at least some eye rolls these days. And I get it. Resolution is such a strong word and a setup for disappointment. The first time you miss a day of the thing you promised yourself you'd do, you feel like you've failed. From there, at best, your resolution slackens over time, and at worst, you give up entirely. I mean, we're two weeks in and—no judgment—how many of your resolutions have you already broken?
Throwing out the whole notion of making changes when the new year rolls around, though, can cause you to miss out on what can actually be a very healthy season of renewal and refreshment. If you're feeling the undercurrent, why not ride the wave of new year motivation to make your space a better place to be?
In other words: Jan. 16 is the new Jan. 1, and there's never a bad time to get excited for a fresh start at home.
Whether you're still going strong in your resolutions, you're faltering, or you eschewed the whole practice altogether, here are some fresh starts you can think about trying in your home keeping life:
Make a list of place you want to declutter and begin going down the list. Ten minutes a day. Or make a goal of filling a donation bag a week.
Promise yourself (with wiggle room) that you'll clear your kitchen counters off every single night.
Banish the paper clutter. Assign a time daily or weekly that's dedicated to dealing with papers.
Try a cleaning schedule.
Put a donation box or basket in your closet to get a steady stream of not-loved clothes moving out of your space.
Make an effort to "touch it once." When you have something in your hand, don't set it down. Put it in its rightful place.
Put into practice the one-in-one-out policy you've always thought is such a great idea.
"Shut down" the kitchen every night. Starting with a clean kitchen sets the day off on the right tone.
Make your bed in the morning. This also starts the day off right.
Stick to your laundry plan. If you know that a load a day, start to finish (that means putting it back in the drawer), is what works best for your family, make it a specific point to practice that habit.
If none of these speak to you, try and find something that does in the same vein. Keep in mind fresh starts are about kicking off a small habit or routine more than reinventing who (and how clean) you are.