This Adjustable Cooling Pillow Is a Dream for Sweaty Sleepers and Has Over 8,000 5-Star Amazon Reviews
We independently select these products—if you buy from one of our links, we may earn a commission. All prices were accurate at the time of publishing.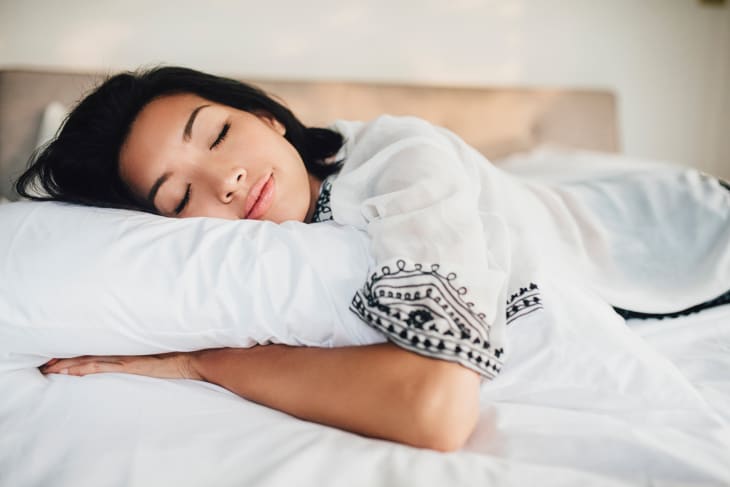 Just as the grass is always greener, everyone knows a pillow is always cooler on the other side. A great cooling pillow can put that problem to bed, but it can be tough to find one that also offers the right level of support. Common cooling pillow fills like foams and gel usually result in a blockier profile that may stay cool all night but just won't have the same plush feel as a traditional down or down alternative pillow. Well, according to 8,000 happy Amazon reviewers, there's one cooling pillow out there that's the solution hot sleepers have been looking for: the Eden Cooling Pillow from Coop Home Goods.
Instead of a layer of gel or a block of foam, the Eden contains a blend of gel-infused cross-cut memory foam and soft microfiber for a plush, breathable feel. As one hot sleeper raves, "I've been using this for weeks and haven't woken up covered in sweat once!"
Follow Topics for more like this
Follow for more stories like this
But what really makes this pillow a winner is that it's adjustable. That's right, you can unzip one side and add or remove fill to create a custom level of firmness — which makes it a real crowd-pleaser for side, back, and stomach sleepers alike. "I LOVE that I was able to remove the foam," commented another satisfied sleeper. "I removed two gallon-sized freezer bags full of foam (so far)." If you're on the opposite end of the spectrum (looking at you, side sleepers) and prefer an extra-firm pillow, the Eden arrives with an additional bag of proprietary fill that you can add for some extra oomph. The pillow's gusseted case also helps keep all that fill in place and provides extra neck support for a sound sleep.
One discerning reviewer, whose family does not take pillow purchasing lightly and has a large pillow graveyard full of rejects in a spare bedroom, gushes that the Eden is the "PERFECT PILLOW FOR EVERYONE!!! I was having some slight neck stiffness issues when I would wake up and would take my husband's reject pillows and try them. Sometimes they'd work. Most of the time. No bueno. But this pillow eliminated ALL issues!" She's not alone — there are tons of reviewers with chronic neck, shoulder, and back pain who swear by this pillow. (If you do suffer from any chronic pain, always speak with your doctor first. They might even recommend trying a pillow just like this one.)
Given all the rave reviews, the Eden is definitely worth considering if you're looking for a new cooling pillow as warmer weather approaches. Plus, Coop Home Goods offers a 100-day sleep trial with a full refund if you're not satisfied, so you've got nothing to lose. One reviewer says she "bought an extra that's sitting in my storage, just in case they ever go out of business…" Admittedly, that's a smart strategy, but based on all the positive customer feedback, we doubt the Eden Cooling Pillow will go out of production anytime soon.