French Artists Are Drawing Their Ideal Quarantine Homes, and They're Sharing Them on Twitter
We independently select these products—if you buy from one of our links, we may earn a commission. All prices were accurate at the time of publishing.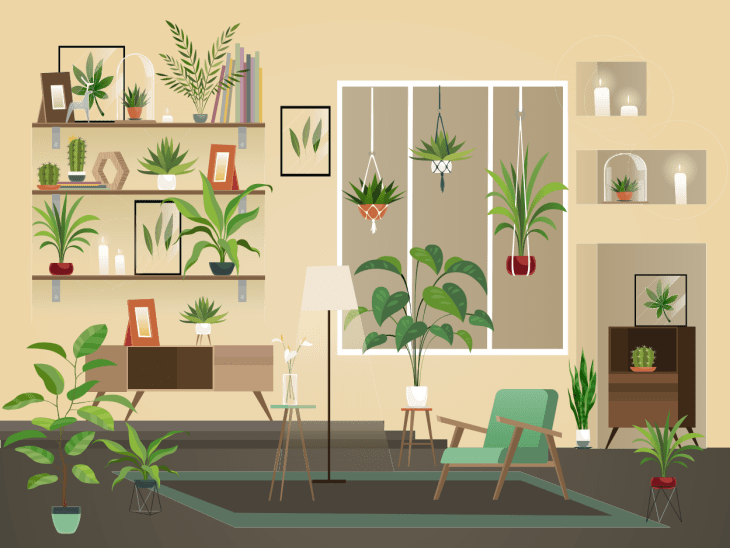 Like the rest of us, French artists are stuck at home social distancing and staying safe from the novel coronavirus. But even isolation won't stop them from collaborating.
Their ongoing work, called #CoronaMaison, involves each artist taking a template of a room with a staircase, and putting in their own creative spin. The goal is to illustrate their ideal living space, one where they'd be glad to be stuck in for the duration of this pandemic.
Here's the template. As you can see, it's pretty bare.
And here's what artist Nicolas Gendron did with his apartment, filling it with plenty of succulents and… a gardener ghost?
Another example is Pablo Raison's take of his home studio.
The project began when Pélénope Bagieu, an illustrator based in Paris, challenged Twitter to a cadavre exquis (or exquisite corpse). Do not panic, this doesn't involve corpses at all, but rather, the term simply refers to a method wherein artists create works with a common theme, but with little information on what the others are doing. 
In the case of #CoronaMaison, the uniting theme is that they're creating a really tall house, with each creative decorating a room connected to other rooms via the staircase. It's amusing to think how diverse and colorful that home will look like, once connected, with so many artistic styles used!
Take a look at what other artists have done for #CoronaMaison below: