Meet Cubby: Our Delightful Weekly Newsletter for Families with Kids
We independently select these products—if you buy from one of our links, we may earn a commission. All prices were accurate at the time of publishing.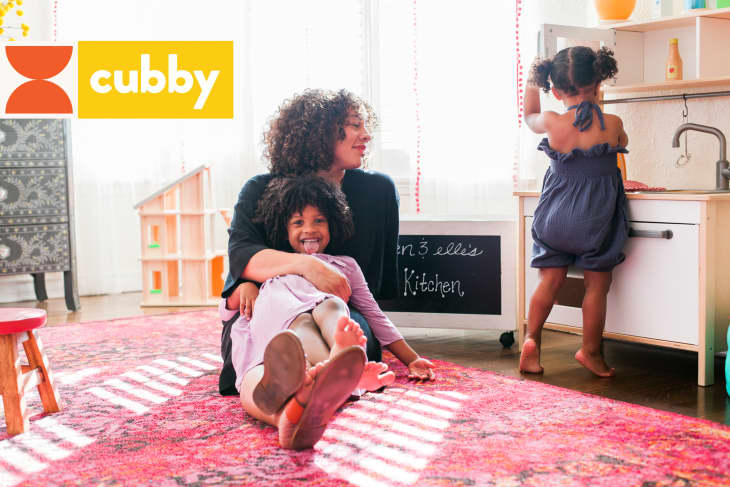 Are you a parent of a baby, toddler, little kid, big kid, or tween? Are you cooped up in a home that now needs to be a homeschool classroom, gymnasium, library, cafeteria, and so much besides? That pretty much sums up the experience of many of us on the AT Media team in this unprecedented year.
We know that many of you who read Apartment Therapy regularly are parents, but don't necessarily want to read, you know, kid stuff that often. But as parents we're also hungry for any ideas or resources to make life a little easier right now. So we created exactly what we want: Cubby, your essential weekly read on home, food, and play for families. Every week will be a delightful quick rundown of smart, inspiring ideas for happier life at home with kids.
Follow Topics for more like this
Follow for more stories like this
Cubby: Fresh Ideas for the Modern Family Home
Whether you need smart solutions or fresh ideas, our editors at Kitchn and Apartment Therapy are here with our best meals, organizing and design tips, toy recommendations, and more for you.
We'd love for you to join Cubby. Starting October 8, our team of parents will bring you honest talk, refreshing ideas, and our smartest advice for eating, living, and playing together at home with kids — real solutions for an unreal year. 
Cubby will be a once-weekly newsletter chock-full of stylish, practical home design, organization ideas, pressure-free meals, and actually fun activity finds for families of all shapes, sizes, and resources. It will be rich but brief, as your time is precious. It's the one email we really think you'll look forward to! 
As weird and hard as this year is, we know there are moments of fun to be had in parenting and in our kids. Much of that is in living life together in a place where everyone feels safe and happy. Home means a cubby spot for everything; a place to curl up with your cubs. Cubby is here for that.