Finance TikTokers Claim One Easy Move Will Cut Your Mortgage in Half — But Here's What Experts Say
We independently select these products—if you buy from one of our links, we may earn a commission. All prices were accurate at the time of publishing.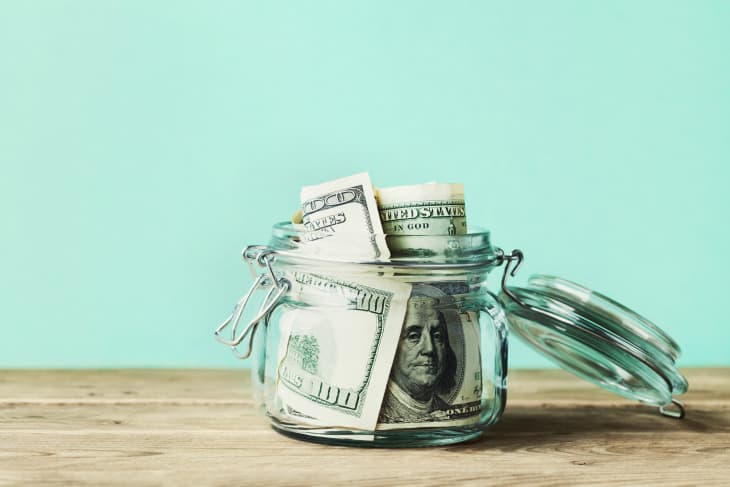 If you've fallen down the rabbit hole of budgeting and mortgage hacks, you're not alone. I can't get enough of these short videos telling me how to save money. In fact, there's one piece of advice I've seen repeatedly across Instagram and TikTok: If you make one extra mortgage payment a month, it will cut the length of your 30-year mortgage in half. In theory, that makes sense. If you're making twice the payments, that gets you to the end twice as fast, right?
Follow Topics for more like this
Follow for more stories like this
But a borrower needs to consider principal payments, interest payments, and loan amortization. How do these all impact your bottom line, for one? And how quickly can you realistically pay down your mortgage? 
I asked three real estate pros and one home finance expert to spill the tea on what's fact, what's fiction, and what will actually get you to the end of monthly mortgage payments sooner rather than later.
Prepaying Your Mortgage Is Great — If It's Paying Down the Principal 
When you pay your mortgage every month, you are paying down both your principal loan balance and your interest. Bruce Ailion, Esq, a Realtor in Atlanta, explains that if you decide to make prepayments (aka extra payments), confirm that your mortgage company is prepared to track those payments. You'll need to confirm the additional payments are going toward the principal rather than toward interest. 
"You can specify that additional funds are used to pay down your principal," he explains. If those payments aren't going toward the principal directly (and instead they're contributing to interest or a combination of principal and interest), that won't set you up for the most effective use of your money.
Those Principal Payments Make a Big Dent in the Interest You'll Owe
"Can a borrower cut their payments in half by simply making extra payments? Technically, it is possible," says Chester Hall, a broker at Keller Williams Tri-Valley Realty. If those extra payments during the early years go towards the principal, that means that there's gradually less debt to pay interest on, he explains. Each month will have less interest than the one before it.
"Something as simple as paying 1/12th of your monthly payment on top of your regular payment for a year to two will save you tens of thousands of dollars in interest payments over the life of the loan," Hall says.
Here's a Breakdown of the Mortgage Moath
These concepts are fairly straightforward so far. You make payments toward the principal. Thus the principal is reduced. Then there's less interest to pay on that principal. Easy enough, right? 
Michael Hausam, a Realtor with Coldwell Banker and licensed a NMLS loan originator, breaks down the details with a bit more specificity for those who want to get in the weeds: "Most mortgage payments are calculated by determining the amount needed to pay the loan off, based upon the current rate, in a fixed period of time, often over 30 years."
He says that each monthly payment consists of a piece that goes to the interest due for the previous 30 days and the amount applied to principal to correspond with the amortization schedule.
"At the beginning of the loan term, most of the payment goes to interest and a small amount to the principal," Hausman says. "Over time, the principal portion gets larger and the interest portion gets smaller. The final payment, 359 months after the first payment, is almost all principal, going to reduce the amount owed to zero."
What does that look like in action? Kate Wood, a home expert at NerdWallet, puts it in terms that sound relatable for the average American home price from 2022. She uses the example of a 30-year mortgage for $350,000 with a 6.5 percent interest rate: "If you were to pay $150 extra toward your principal each month, you'd have that loan paid off in about 25 years. You'd also save over $87,000 in interest. It's a far cry from cutting your mortgage in half, but it's a decent savings," explains Wood.