This Easy Door Update Could Make Your Home So Much Safer — And Will Only Take You a Few Seconds to Do
We
independently
select these products—if you buy from one of our links, we may earn a commission. All prices were accurate at the time of publishing.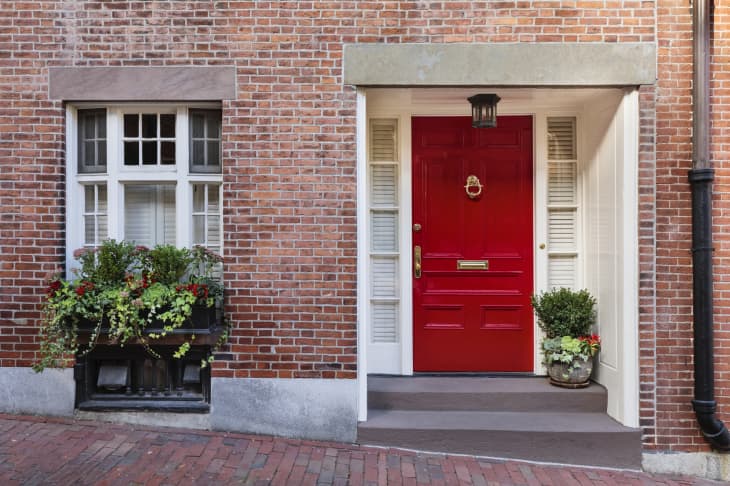 It's nice to have cameras, sensors, and alarms in your home security system. But for those on a budget, the right pair of screws could go a long way.
Last month, TikTok user @thefixeronyoutube posted a tutorial on how to instantly improve your home's security by making a quick upgrade to the deadbolt in your doorway. In the video, he removes the default short screws using a drill, then replaces them with longer screws. According to him, screws that are two to three inches long will drill right into the wall's studs, making the deadbolt sturdier and harder to break.
"That way, if you have someone that's trying to get into your house, you're not relying just on this door jamb to stop them," the content creator explained.
It's an inexpensive and effortless way to improve your home security. And though it's not as sophisticated as having cameras and sensors, it's still better than having standard screws that can easily give if an intruder tries to break in.
"As a locksmith myself that's extremely good advice…" said one commenter.
A look at other comments also revealed similar home security tips. For instance, another commenter said that they replace the screws in the hinges as well. Some said that, for new homeowners, they should have the locks changed upon moving in. 
You can buy three-inch screws on Amazon, where a pack of 24 costs $16.25, or pick up individual ones at your local hardware store or home improvement warehouse.