10 Deep Sofas Under $500 That'll Instantly Up the Cozy Factor In Your Space
We independently select these products—if you buy from one of our links, we may earn a commission. All prices were accurate at the time of publishing.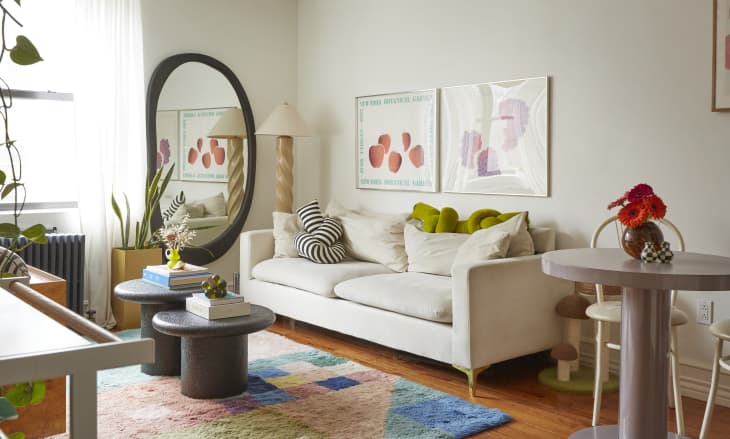 There are a lot of reasons to be a fan of deep sofas. The ultimate place to curl up at the end of the day, these sofas offer some of the best lounging you can get outside of your bed. Perfect for those who like to kick their feet up or sit cross-legged on the couch, they're also typically a guest, favorite too. I should know — I'm a steadfast fan of my deep sofa, as are all of my friends. Now, if you've taken a look at some of these sofas before, you've likely noticed that they're not the most affordable pieces around — or at least they weren't. With this style of sofa getting more and more popular, brands are taking notice and making it easier than ever to get one of these pieces into your living room without breaking the bank. Below, we rounded up 10 of the best deep sofas under $500 that'll blow your mind without blowing your budget.

Do you have an affordable deep sofa you love? Let us know in the comments below!