I Tried Disney+ and It's Even More Magical Than I Expected
We independently select these products—if you buy from one of our links, we may earn a commission. All prices were accurate at the time of publishing.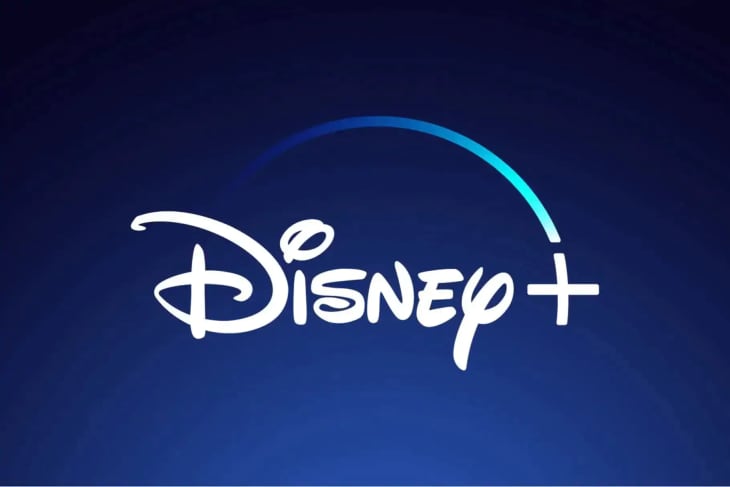 Follow Topics for more like this
Follow for more stories like this
Sure, I enjoy Disney movies and they were a big part of my childhood, but I'm hardly what one would describe as an Adult Disney Fan. But when coworkers, friends, and folks I follow on social media started sharing what they were watching, I was curious. I started my free trial week last Saturday, and I quickly realized what all the hype was about. Here's what I'm loving about Disney+ so far.
[Note: People have been reporting connectivity and buffering issues with the service. I've experienced some of that, but not much more than when I use any other wifi-connected smart device to stream on my TV (like using my Roku to access Hulu vs. watching Netflix via my hardwired Comcast cable box.)]
This is why we're all here, right? The movies and shows that bring us back to when we were kids. I started off with a few I hadn't seen in a really long time, like "The Aristocats," "Oliver & Company," and "A Goofy Movie" (I2I is still a bop). I don't need to tell you that they have all the major blockbusters, like "Frozen," "The Little Mermaid," and "The Lion King," plus all the straight-to-video sequels and series. I got a little emotional when I saw that I could binge episodes of "Chip & Dale Rescue Rangers," "Darkwing Duck," and "Duck Tales," as if it was an after school marathon circa 1996.
Another blast from the Disney past I watched that first weekend: "Bedknobs & Broomsticks" starring Angela Lansbury. Only about 20 percent of that film is animated, which is decidedly not how I remembered it, and also the whole plot is about fighting Nazis? Totally different than my memory, but kudos to Disney for the middle-age love story.
Come for the classics, stay for the originals. Disney+ rolls out new episodes of their original shows on Fridays, and I've really been looking forward to them (sorry, I'm not a "Star Wars" person so you'll have to find a recap of "The Mandalorian" elsewhere). My favorite new show so far is the Kristen Bell-produced "Encore!" which brings old classmates back together to remount their high school musical. As a former theater geek, I've teared up as these 30-to-40 year olds revisit their youth and return to the stage for one more show. Hey K Bell, if you need Windsor Locks High's class of 2001 to put on The Pajama Game, call me.
If you love to know how things work (and a get a rare behind-the-scenes look), check out "The Imagineering Story." It's fascinating to see how Walt and co. built the theme parks that are so beloved today, especially when people thought it couldn't be done.
Also, Jeff Goldblum has his own show! In "The World According to Jeff Goldblum," the beloved actor explores something he's curious about. 30 minutes of the bespectacled zaddy musing about why we love ice cream? Sign me up.
Have you heard of "The Cat from Outer Space?" I sure hadn't. But it's on Disney+, and I watched it (TL;DR: An alien cat enlists a human scientist to help him repair his ship and get home). The studio released quite a few weird cult classics in the 60s and 70s, and discovering these for the first time (or the first time in awhile) is a real treat.
It's not as weird as a talking alien cat, but Disney's inclusion of National Geographic is also wonderful. I love a nature documentary, and there are plenty to choose from (including ones from Disney Nature). A fun one I watched: "How Dogs Got Their Shapes," which looks at the history of breeding and how it's possible that so many different canines descended from the gray wolf.
I like that you can sort by brand or franchise (Disney, Pixar, Star Wars, Marvel) and by type (movies, series, originals). The home screen also has streams, similar to Netflix, sorted by things like trending, princesses, or suggested for you. What would be helpful to see is the addition of a "continue watching" stream, because there's no place to see what movies you've paused, or shows you've started that have new episodes. I've been hacking this by adding everything to my Watchlist, so I could easily continue "Newsies: The Broadway Musical" right where I left off (incidentally, Jeremy Jordan alone is worth adding this to your watchlist).
While I'm wary of the recent trend of every channel and studio starting their own streaming service, Disney+ has proven to be a welcome addition to my media lineup. In fact, except for some DVRed reality TV and the first few episodes of "The Crown" season three, I've barely watched anything else since signing up. And for me, it's a whole new world.