5 Things I Learned While Downsizing After a Divorce
We independently select these products—if you buy from one of our links, we may earn a commission. All prices were accurate at the time of publishing.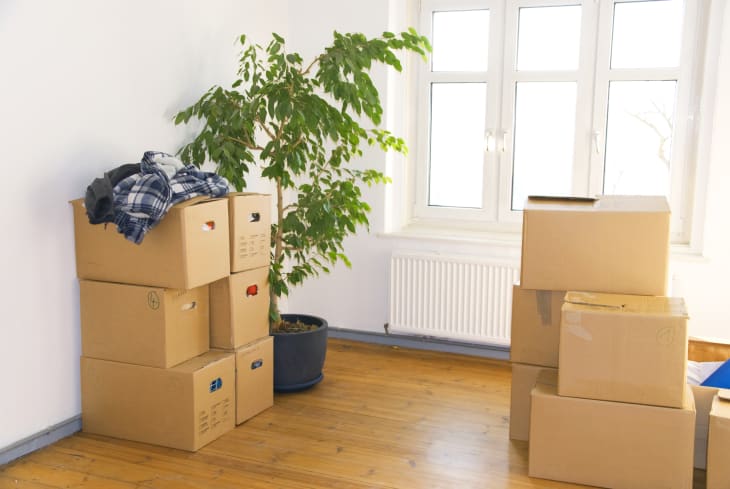 Downsizing after divorce proved a crucial but cloudy moment in my life. I recall feeling optimistic about new beginnings while mourning the loss of what could have been.
Follow Topics for more like this
Follow for more stories like this
Divorce is stressful and exhausting. However, more than anything, divorce impacts your financial future. And with my soul saturated with emotions, financial planning was the last thing on my mind. 
That was a mistake: According to a study published in the National Library of Medicine, the economic cost of divorce falls heavier on women. 
Having been divorced longer than I was married, I can look back somewhat objectively at how I downsized from a 6,400-square-foot dream house to a 3,200-square-foot townhome. The following are five things I learned during my experience.
Avoid unrealistic self-imposed deadlines.
Overwhelmed, I thought I had to have my new life solved and settled by the time the divorce was final. Unfortunately, I bought a new house when renting may have been a better idea. I could have saved the 20 percent down payment and bought myself time to explore homes, schools, and neighborhoods more suitable to my needs.
Instead, I picked a new townhome close to the spa, a business I'd sell in two years. I'd factored in my 17-year-old stepdaughter, who opted to move in with me to finish her senior year in high school. She was off to college within months. Although half the size of the previous home, the townhouse was too large for my son and me. 
Forget the Joneses, keep up with the Benjamins.
When your home is the envy of your friends and the vacation destination for many family members, it's easy to get trapped in the "I'm keeping the house" mode many divorced women choose. 
Keeping the house meant assuming all the Realtor fees, cleaning and landscaping upkeep, utilities, and a $10,000-plus property tax bill. 
Take inventory before disbursing belongings.
Five years after my divorce, I stood in my sister's living room of her Atlanta home, staring at her beautiful mid-century modern Benjamin Le Lively painted round coffee table. I fell in love with that table the first time I saw it and had purchased it for my family room. But it was in my sister's living room, clashing with her formal striped upholstered sofa.
I relinquished the table in haste. In a desire to unburden myself, I gave away too many things without consideration of emotional or financial loss. Now I stood longing for a lost love. I asked my sister if I could have it back. "No," she said. "I love that table." 
Do make a home inventory before disbursing your belongings. Bring in a professional organizer or an appraiser, ideally someone emotionally detached from your divorce. Had I done this before unloading stuff, I could have pocketed the money from selling valuable art and furniture and kept things I cherished.
Address long-term needs versus short-term guilt.
The townhouse I purchased had many of the features of my previous home, including hardwood floors on the main level, a luxe primary bedroom with a walk-in closet, and an ensuite. 
I felt guilty about dragging my son through a divorce and overcompensated by equating things with stability. So I kept him in the $17,000-a-year private school despite moving to Fairfax County, Virginia, home of the best public schools in the country. 
Moving him to a public magnet school later meant he missed out on a Spanish-immersion program (you have to enter in the first grade) that would have served him better than the pricey private school. 
Discard the ex but rediscover you.
Embrace the post-divorce makeover. During the divorce negotiations, at first, I argued over the bedroom furniture. Then, one day I was walking through a Scandinavian furniture store when it hit me — I don't even like Queen Anne furniture. The colonial dark cherry bedroom set had been a compromise. I conceded the traditional bedroom to my husband so I could get the modern family room. 
I'm so happy I let him have the Queen Anne-style four-poster bed. Buying new bedroom furniture proved therapeutic. I enjoyed replacing the remnants of the marital bed with midcentury modern Scandinavian furniture, which I still love and own twenty years after my divorce.