Need To Hide A TV? Drew Barrymore's DIY Hack Has You Covered
We independently select these products—if you buy from one of our links, we may earn a commission. All prices were accurate at the time of publishing.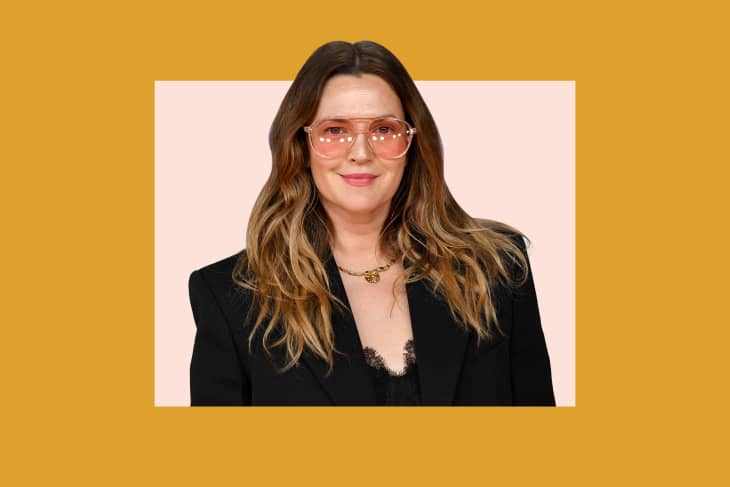 As wonderful as living room TVs can be for movie nights and Netflix binges, there's no denying that they can sometimes be the lone eyesore in an otherwise stylish space. Therefore, it's no surprise that clever ways to temporarily hide televisions have become more and more popular in recent years — just look at the viral Samsung Frame TV, which conspicuously resembles a piece of art when it's not in use.
Follow Topics for more like this
Follow for more stories like this
But if you're not in the market for a brand-new TV, there are plenty of other ways to hide yours. In fact, you might want to copy a simple DIY hack shared by the one and only Drew Barrymore.
If you follow the A-lister, you may have been following Barrymore's M/BODY 10-day challenge. On the first day of the challenge, she shared a candid video addressing her audience, complete with a TV behind her that seemed to be accented by a piece of hanging wall art.
But when Barrymore shared another video from the same spot a few days later, the TV appeared to have disappeared. But look closer, and it seems like the entrepreneur has simply obscured her television from view via another expertly placed art piece.
If you're eager to learn more about Barrymore's simple trick for hiding her TV, you'll have to scroll back a little further, to a 2019 post where she explained the process.
"I absolutely love watching TV in the bedroom, however, I don't love the look of a plasma screen on the wall," Barrymore wrote. "It takes away from the femininity of the room… so I went on Etsy and ordered a hanging piece of art and did a home hack and when I'm done with my TV I just hide it behind it."