A New Podcast Will Give Insight Into the Day-to-Day Keeping of a Stately British Home
We independently select these products—if you buy from one of our links, we may earn a commission. All prices were accurate at the time of publishing.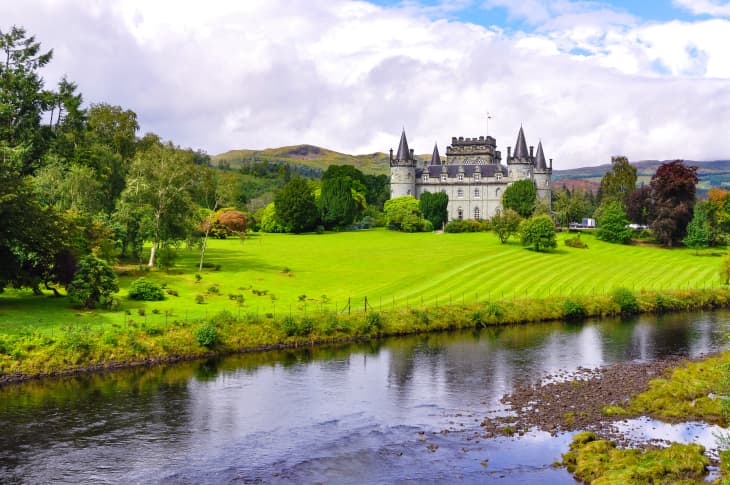 If you've ever wondered what it's like to live in one of Britain's enormous stately homes, the royals themselves are about to spill all the nitty-gritty details. A new podcast called Duchess, hosted by Emma Manners, the Duchess of Rutland, gives the women who run these homes a platform to spill the tea and vent about the hard work that goes into keeping up appearances.
Follow Topics for more like this
Follow for more stories like this
"These are places so enormous that they'll swallow you up," Manners told Air Mail on Feb. 6, noting that it's not all about the decor. These places are ancient, remember, so if the foundation, roofs, and inner structures aren't sound… you're in trouble. "If you don't fix that, what's the point in even decorating the rooms?" Manners said.
Manners lives in Belvoir Castle, which dates back to the 11th century but was last renovated in the 19th century. Yet with 200-year-old updates, there are issues. "When the children were very little, they came running into our bedroom screaming, 'Mummy, mummy, the castle's flooding!'" Manners told People in January. "I went onto the roof in my nightdress with my wellington boots and umbrella and managed to scoot down into a central gully and pulled out two dead pigeons who were blocking the drain."
"You've got to muck in," Manners said. "The roof alone is two and a half acres in size."
Duchess will interview ten ladies of the house including the Duchess of Argyle who tends Inveraray Castle, Knowsley Hall's Countess of Derby, Lady Ingilby of Ripley Castle, and Scone Palace's Countess of Mansfield.
"I have called them my top golden girls," Manners told People. "It's been fascinating and absolutely uplifting talking to extraordinary women who somehow make it work despite whatever is put in front of them."
She continued, "I'm not saying there's not glamour attached to these lives, but there's also an enormous amount of hard work and focus and drive and I would say it really wouldn't be for the faint-hearted." The first episode of Duchess, guest-starring Demetra Lindsay of Hedingham Castle, dropped on streaming platforms on Feb. 3, with new episodes planned for release every Thursday going forward.