This Is What The Guy-Holding-A-Cardboard-Sign's NYC Apartment Looks Like (And What He Pays for Rent)
We
independently
select these products—if you buy from one of our links, we may earn a commission. All prices were accurate at the time of publishing.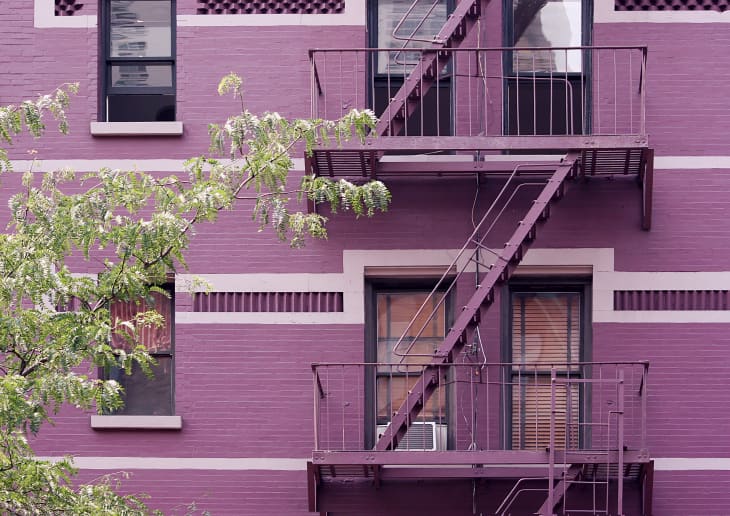 Yes, he has an entire closet filled with cardboard signs.
TikTok content creator Caleb Simpson, who regularly asks people on the street to give him a tour of their homes, has featured the apartment of that guy who is always seen holding up a cardboard sign.
You know him. That meme wherein a man in sunglasses is standing in random New York City locations, preaching relatable lines like, "Stop replying-all to company-wide emails," or "Make hotel checkouts past noon."
In his home tour video, Seth Phillips reveals that he pays $6,000 a month for rent. He then shows the audience around, taking them through his living area, which is filled with random stuff like an Austin Powers action figure, a basketball-shaped planter, an NBA Jam arcade game, and a half-empty bookshelf. 
Phillips also reveals the closet where he keeps his cardboard signs, to which Simpson commented: "This closet has like a billion likes."
The video also gives a quick look at Phillips' kitchen (which, to be honest, is cramped considering the monthly rent) and bedroom. After sharing more about his life as a meme — like when people ask him to hold stuff, such as babies and dogs — he then reveals his favorite feature: the bidet.
Many in the comments section love the place, likening Phillips' apartment to the Soho loft featured in the 1988 Tom Hanks film "Big." While there are others who were shocked at the rent, saying: "Like what jobs do these people have that they say so casually 'just 4K, just 6k' like WHAT."
Apparently, becoming a meme can pay the rent. BRB, making myself some cardboard signs!