The Popular Restaurant Glassware I Always Use for Cocktails, Coffee, Cooking and More
We
independently
select these products—if you buy from one of our links, we may earn a commission. All prices were accurate at the time of publishing.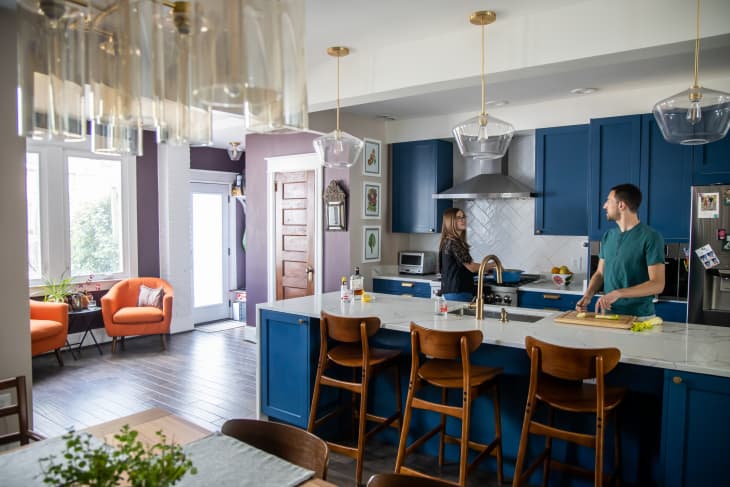 If there's any set of glasses to grace your kitchen, it must be the versatile and stylish Duralex Picardie, also known as the "original French tumblers." Crowded on cafe tables with anything from espresso to wine, there's a reason why Duralex Picardie Glasses are so loved. From their durability and comfortable feel to their classic, timeless design perfect for any beverage, these glasses are a must-have in every kitchen. Plus, they stack — saving precious cabinet space in small kitchens.
My parents have had a cabinet full of Duralex Picardie glasses of every size (there are eight sizes in total) since I can remember — the 3-ounce for small pours and espresso, the 8.75-ounce for cocktails, wine, and juice, and the 12 –or 17.62-ounce for large glasses of water or iced tea. So, when my dad gifted me a set years ago, I knew it was the only glassware I needed for my tiny apartment.
These 8.75-ounce tumblers are probably the most popular at restaurants and cafes and are the most utilized glassware in my kitchen. There's no need for bulky coffee mugs or unstackable wine glasses in this small kitchen because I use these for everything from my morning espresso to my evening aperitif, and even for measuring liquids while cooking.
From cafes and restaurants around the world to my parent's kitchen, these tumblers are versatile and tough. Made in France since 1945, Duralex Picardie glasses are named after the Picardie province in northern France, home to gothic cathedrals and architecture. The tumblers are shock resistant and can withstand temperatures from -4 degrees to 212 degrees, which makes them safe for both hot and cold beverages.
While these glasses are affordable, you won't need to replenish your stock any time soon because they're made to last, unless you want to order every size like I did. Duralex is over two times stronger than regular glass because they're made out of tempered glass. The tumblers are also impact and chip resistant making them ideal for both home and industrial kitchens — not to mention they're also dishwasher and microwave safe. Oh, and you won't be any lingering tastes from previous beverages because the glass is nonporous and won't absorb any liquids or funky smells.