East Fork Is Bringing Back This Sold-Out Collab With Diaspora Co. (Including Two Glazes!) — But You Should Act Fast
We independently select these products—if you buy from one of our links, we may earn a commission. All prices were accurate at the time of publishing.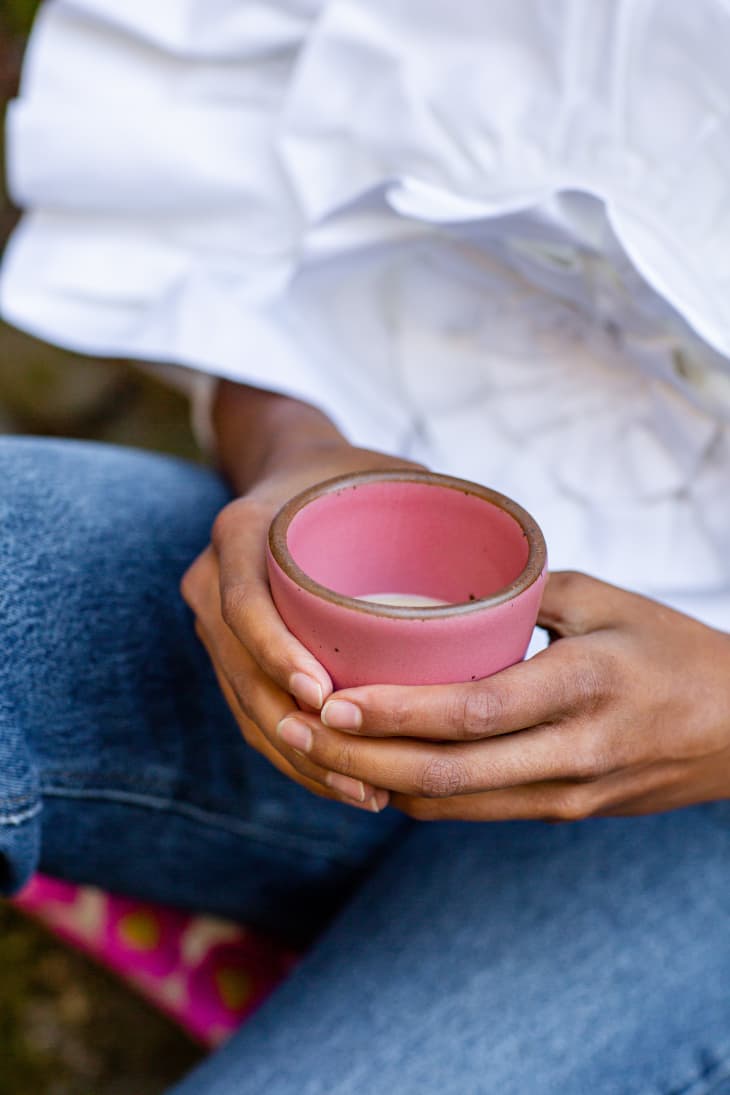 It's hard not to instantly fall in love with every new release from East Fork. There have been a few particularly exciting new items this year alone, such as the extremely popular "The Mug" coming in two new sizes and the rerelease of the popular Japanese Mortar and Pestle. Of course, they also announced a few dazzling seasonal glazes as usual, including a Mediterranean-inspired turquoise and a refreshing spring green. And now, as a special treat for devoted fans, East Fork has announced a restock of one particular item that sold out in minutes when it was first launched — and they're bringing back two gorgeous retired glazes for the occasion!
Follow Topics for more like this
Follow for more stories like this
The East Fork x Diaspora Co. Kulhad is back, starting today Sep. 8 at 12 p.m. ET. These special kulhads were launched earlier this year and sold out in a matter of minutes, leaving tons of East Fork fans hoping they'd be able to get their hands on these handleless cups ASAP. Well, lucky for us all, the Asheville-based pottery studio is granting our very wish by not only restocking the Kulhad, but also releasing it in two retired seasonal glazes, Rococo and Pollen. If the popularity of the initial launch was any indication of how this one may go, you'll want to buy right away — we don't think they will last very long!
This exciting product is part of a collaboration between East Fork and Diaspora Co., a women-owned and -founded spice distributor. They focus on providing ethically sourced and environmentally friendly products by working directly with farmers and paying them six times more than they'd earn elsewhere. We not only love their mission and spices, but we've also raved about past collaborations they've taken part in, such as a delicious matcha bundle with Golde and a coriander living vinegar designed with Acid League. We're thrilled to hear they've teamed up once again with one of our favorite brands to create a gorgeous, thoughtful product.
A traditional clay cup from South Asia, a kulhad is typically made as a single-use unglazed cup for selling tea. This take on a kulhad includes the same handleless design so you can comfortably hold your cup between both hands or in one hand while you sip. East Fork also took some inspiration from rounded chai cups when designing this piece.
Dozens of East Fork customers have raved about the Kulhad, saying that it's the perfect size to fit in your hand and can be used for so many different drinks in addition to tea, like espresso drinks, cocktails, juice, and more. "I was drawn to the Kulhad because of my Indian heritage, but I couldn't have foreseen how essential this form would become in my daily life. It's my water cup at my desk and bedside table because it holds the perfect volume of fluid. It turns teatime into a special, sacred ritual," one happy user wrote. Many others echoed their sentiment about developing a ritual around the Kulhad and how wonderfully intentional it feels to use.
In addition to the restock, East Fork and Diaspora Co. have released two exciting bundles: the Chai Kit and Haldi Doodh Kit. Both include one Kulhad plus Diaspora Co.'s own house blends of chai masala or haldi doodh (aka golden milk).
Although it was first only released in Rococo, a vibrant pink seasonal glaze, it's now also available in Pollen, a rich sunshine yellow. Both glazes are retired and only available in the Kulhad, which makes it even more special.

Buy: East Fork x Diaspora Co. Kulhad, $36