This Popular Pottery Brand Just Launched the Perfect Oversized Mug — and It's Going to Sell Out Fast
We independently select these products—if you buy from one of our links, we may earn a commission. All prices were accurate at the time of publishing.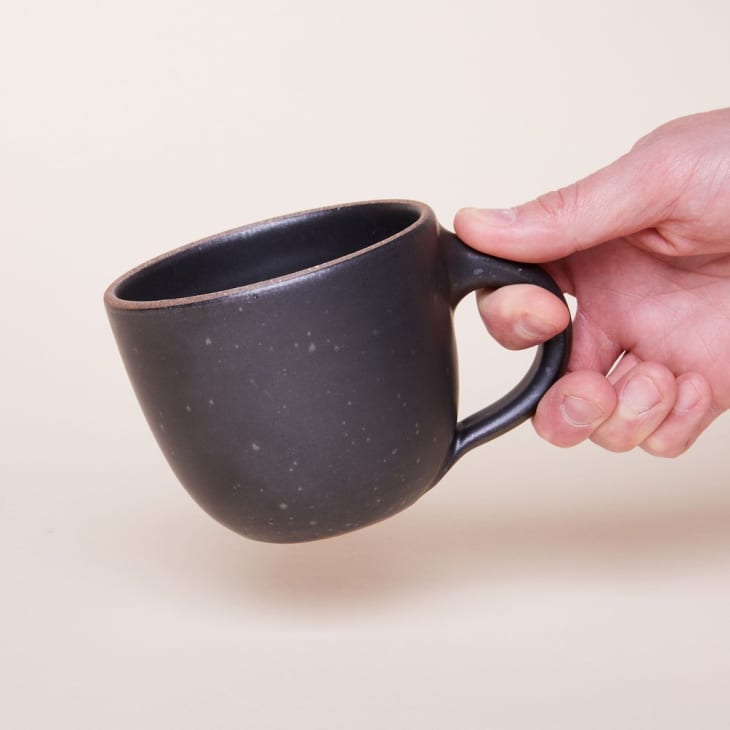 East Fork, one of our favorite pottery brands here at Kitchn, has been on a roll lately when it comes to new releases. We've fawned over their brand new glazes, including the dramatic Black Mountain and the rosy pink Rococo, as well as product launches like The Coupe, a shallow bowl-plate hybrid, or the charming Tea Party Set. With winter fast approaching, it's the perfect time of year to include these gorgeous hand-crafted items to your holiday gift list or add them to your own collection at home.
Now, just in time for cozy mugs of hot chocolate, East Fork has announced their latest release, the Sunday Morning Mug, which officially launches today at 12pm ET. With its large size and sloped sides, it's the perfect mug for cradling in your hands while snuggled on the couch. Although it's available starting today from their Small Batch Studio, it'll only be made in a limited quantity which means it's going to sell out fast!
Known for their super popular mug (aptly named The Mug) that's sold out several times, we're thrilled that the North Carolina-based ceramics company is offering another way to upgrade our morning coffee. The Sunday Morning Mug is the kind of mug that you want to hold with both hands and curl up with it and a good book on — you guessed it — a Sunday morning. It arrives in three glazes, including East Fork's two newest seasonal shades mentioned before, Black Mountain and Rococo, plus their classic Panna Cotta.
If you're someone who loves a giant cup of coffee or likes to use your mugs for soup, cereal, and ice cream as well, this mug would be a great fit. It can fit 14 ounces of liquid comfortably or 16 ounces if you fill it to the top (or if you want to top your cocoa with whipped cream!), meaning it holds an additional 4 ounces of volume than The Mug. Plus, like most of East Fork's pottery pieces, the Sunday Morning Mug is safe in both the dishwasher and microwave.
This mug will be a special present for a friend (or yourself!) because it's wheel-thrown and hand-glazed by East Fork's own design studio manager, Cade Holloman-Cook, who is behind all the pieces in the Small Batch collection. While each pottery piece from East Fork is impressive and hand-crafted, there's something extra special about their Small Batch offerings, knowing that they have a rare availability and are treated with such individual care. 
Make sure that if you want to pick up a mug or two that you act now before they're all gone! Now, excuse us while we resume our daydreaming of sipping from this mug on a snowy evening indoors or a sunny morning on the front porch.