6 Favorite Set Designs from TV Shows and Movies That AT Staffers Watched This Year
We independently select these products—if you buy from one of our links, we may earn a commission. All prices were accurate at the time of publishing.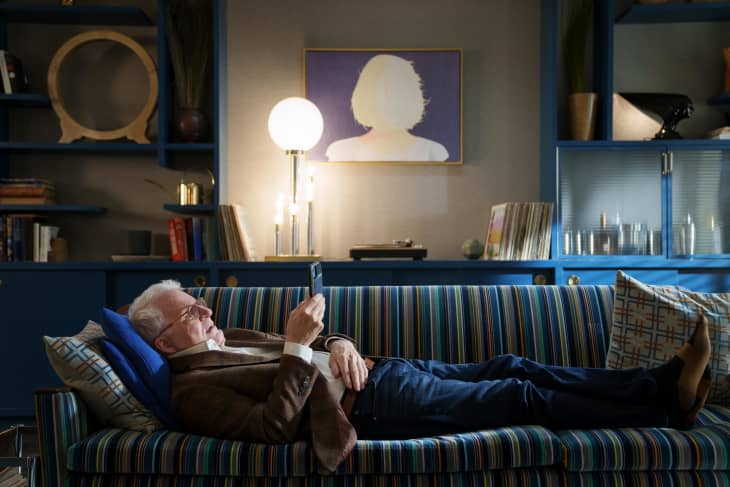 Apartment Therapy editors love a good TV show or movie (Who doesn't?), but we also adore a good TV show or movie set. When you get sucked into an amazing plot that takes place in a home you want to live in? *Chef's kiss.* If you're looking for an aesthetically-pleasing series or film to add to your must-watch list, check out our staffers' favorite production design eye candy of 2022.
"I saw the movie 'The Worst Person in the World' twice in theaters this year, and the second time pretty much all I could focus on was how cool the interiors were. (Scandi-style inspiration galore!) I especially remember some very cool lamps and light fixtures." —Sarah Everett, Staff Writer
"Netflix's 'Partner Track,' a legal-drama-meets-rom-com adaptation of Helen Wan's novel, was the perfect post-toddler-bedtime binge this fall. But one of the standout stars were the apartments these lawyers live in! They're just the kind of unrealistic, palatial NYC homes that dreams are made of. Think: spacious kitchens with plentiful cupboard storage, resulting in totally empty counters. Or plenty of closet space to hold your collection of ball gowns, of course." —Laura Schocker, Chief Content Officer
"I wrote about the Brooklyn apartment from 'Everything's Trash' while interviewing the set designer, and I'm so drawn to how Phoebe's apartment is realistic for a broke Brooklynite with bougie taste." —Noella Williams, Assistant Editor, News & Culture
"My nephew, who is a cute lil' toddler, always asks one thing when we hang: 'Can we watch 'Bluey' and eat ice cream?' It's a very easy request to say yes to, because this show is so great (and so is ice cream, obviously). It's about a fun and loving dog family that lives in Australia, and besides being entertaining for us both, their cartoon home is, dare I say it, gorgeous. They have a beautiful backyard and porch, a plant-adorned kitchen with lots of natural light, and my personal favorite, indoor transom windows. If you need recs, we personally love 'Keepy Uppy' and 'Pass the Parcel.'" —Kelly Dawson, Deputy Editor
"I'm definitely not the first person to point this out, but the set design in 'Only Murders in the Building' is so lovely. It brings new meaning to the category of 'cozy mystery,' because every apartment in the show's Arconia building is the coziest thing I've ever seen. My favorite detail of all is the custom mural in Mabel's unit." —Madeline Bilis, Deputy Lifestyle Director
"'Cosmic Love' is a dating show on Amazon Prime that matched people up based on their astrological birth charts. And while that's enough of a reason to get me to watch something, the Southern California property where they filmed is gorgeous, and full of fun and playful decor pieces." —Tara Bellucci, News and Culture Director