Ellen Pompeo's Malibu Beach House Has So Much Marble, There's Even a Marble Bathtub
We
independently
select these products—if you buy from one of our links, we may earn a commission. All prices were accurate at the time of publishing.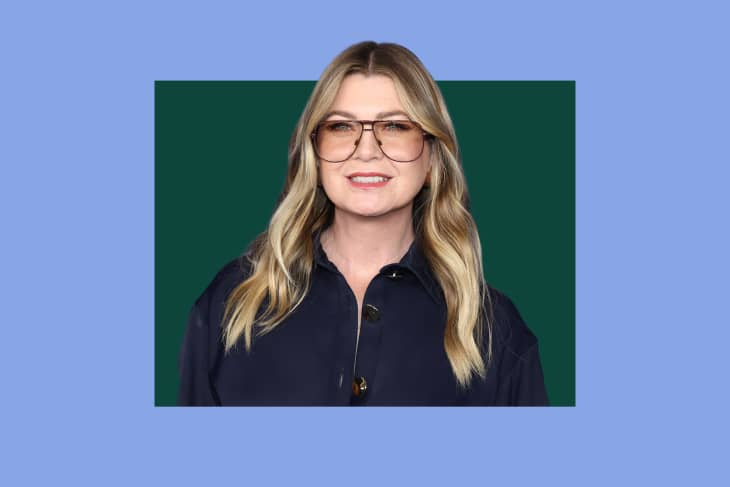 The world of network television is a small one. So small, in fact, that "Grey's Anatomy" star Ellen Pompeo bought her Malibu beach house from Martha Kauffman, the co-creator of "Friends." The actress, a mainstay on the Thursday night drama for nearly 20 years, opened up her coastal hideaway in the new issue of Architectural Digest. 
While Pompeo is known for her unique real estate portfolio, she's now going to have a bit more time to spend relaxing on the Cali coast, thanks to her decision to step back from "Grey's."
 "I like to say I manifested this house," Pompeo joked to AD. "I am entering a very exciting phase of my life, if I do say so myself."
Before she starts her new Hulu series, Pompeo can soak up the sun with her husband, Chris Ivery, and the couple's three kids, Stella Luna, 13, Sienna May, 8, and Eli Christopher, 6. Inside the 3,000-square-foot mid-century modern home they've owned for 10 years, sleek Black Agatha marble walls greet you in the entry, where a vintage cutting table from Yves Saint Laurent holds court. Swedish dining chairs from the '60s bookend the table, which is a frequent dining spot for her kids. A study of contrasts, inspiration for the house came from a variety of places, blending Pompeo's love of Mediterranean style with the '70s fashion ("Big Lincoln Continentals, giant fur coats, thigh-high boots") she loved growing up outside Boston in the town of Everett.  
The living room is just as unique, boasting a vintage patchwork DeSade sofa from the '60s, which Pompeo says she and designer Martyn Lawrence Bullard built their inspiration around. The same black marble walls as the entry provide a striking viewpoint in the living area. 
"Some people want a sterile home that makes them feel like they're at a spa," said Pompeo, who brought in warm textures to complement the concrete floors and glass walls. "But I love design that tells a story."
Pompeo cooks a lot, so she says that's why she has "a lot of rules" for her kitchen, which features the same black marble. "This kitchen is very small. I don't like anybody in the kitchen when I'm in here. So everybody has to stand behind this line," she says, pointing out the set of teal bar seats under white countertops. Apothecary jars from a Parisian flea market are taped down "because in Los Angeles, the ground moves," Pompeo laughs. The formal dining room has floor-to-ceiling glass walls on three sides and incredible views of the backyard and the ocean behind it. It's where Pompeo drinks her morning coffee at the custom circular lazy Susan-style table. 
The primary bedroom also features marble, but with a twist: it was inspired by the movie "I Am Love." In front of it, a custom bed was designed so the whole family of 5 could pile in on the weekends and watch movies over the fireplace. The primary bath is equally as luxe: A Terry cloth bench offers the perfect spot for lounging, and marble walls open up to the outdoor sitting area, where there are seats surrounded by tropical plants on a small deck. 
"I truly enjoy the craft and art of houses," Pompeo says. "It exercises a different creative muscle."
Outside, a fire pit overlooks the bluff under a Yucca tree. A sparkling swimming pool is lined in white marble, and a corner bar is where Ivery tends to make "pina Coladas and margaritas" for their frequent guests. There's also a guest house built around the wallpaper Pompeo fell in love with, which features green and blue palm trees. The closet doors were lacquered in teal, and the grasscloth wallpaper also features a teal color.
It seems Pompeo has already started on her next project, however. According to the story, she just purchased the property directly behind the house.