Mortgage Lenders Look at Your Job Consistency. Could a Gap in Employment Prevent You from Buying a Home?
We independently select these products—if you buy from one of our links, we may earn a commission. All prices were accurate at the time of publishing.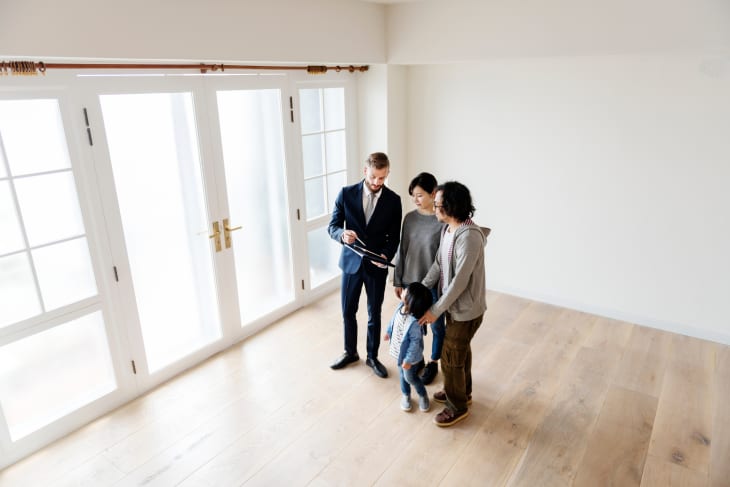 As a general rule, when you're going through the mortgage process, you want to keep your financial situation rock steady. That's why taking out, say, an auto loan during the mortgage approval process can be like pulling the last Jenga block that causes the entire tower to topple; your debt-to-income ratio is quite fragile!
Follow Topics for more like this
Follow for more stories like this
Lenders absolutely love consistency, and, in an ideal world, they like to see a steady two-year employment history. But you don't need us to tell you that the past year has been anything but predictable. COVID-19 sent shockwaves through the U.S. economy, tanking entire industries and resulting in millions of job losses. 
You may be wondering: "Can I still qualify for a home loan if I have a gap in employment?" The answer, according to mortgage experts, is "most likely," but with a few nuances and potentially some extra paperwork. 
If you have a full-time job at a company that you don't own and you receive a paycheck with a W-2 at the end of the year, a gap in employment won't affect whether you qualify for employment, says mortgage broker Jeffrey Loyd, principal at Mortgage Acuity.
"A letter of explanation is necessary if the gap is longer than 30 days, but it can simply say you were looking for a new job with a quick reason why you left the old job," Loyd says. "Less is more when it comes to these explanations."
If you happen to get a better job while shopping for a mortgage, you can submit your offer letter once it's received, Loyd says. That first paycheck stub from a new job can also strengthen your application.
However, if you have been recently laid off, it will be tougher to qualify for a mortgage because unemployment checks and severance pay don't count as long-term income.  "Underwriters want to see the income continue indefinitely," Loyd explains. 
If you've been recently unemployed, having a co-borrower could strengthen your chances of getting approved for a mortgage, explains Andrina Valdes, COO of Cornerstone Home Lending, Inc. But if you're self-employed and your business slowed down, things can get a little dicier. 
Due to underwriting restrictions implemented at the onset of COVID lockdowns, people who are self-employed and freelancers have gotten a bad shake, Loyd explains. It's generally been the case that self-employed borrowers need a solid two-year track record of earnings to qualify for a mortgage. Now with so many businesses struggling, the process has even more hurdles. Lenders are placing extra scrutiny on self-employed borrowers, requiring business bank statements, Loyd says. 
If you've been self-employed for less than two years, you may want to explore non-qualified mortgage (non-QM) options, Loyd says. These are home loans designed to help buyers whose income may fluctuate month to month, and sometimes they come with higher interest rates.
Another scenario may be that you're a recent college graduate and don't yet have two years of work history. An FHA loan, which is known to be first-time-buyer friendly, may be a good loan option since it doesn't require the traditional two year employment history, Valdes says. Documenting your schooling could help fill in those employment gaps, she explains.
A good rule of thumb: Anytime your financial picture changes (or could potentially change), check in with your loan officer for some guidance and to understand how it will affect your approval.