Erin Napier Made a Candle That Smells Like Her Grandfather
We
independently
select these products—if you buy from one of our links, we may earn a commission. All prices were accurate at the time of publishing.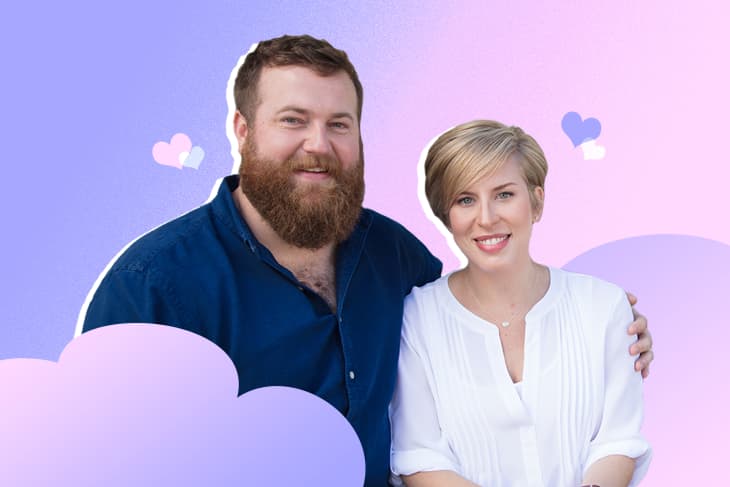 Erin Napier of "Home Town" fame found the perfect way to honor and remember her grandfather — she put his memorable scent of aftershave and starched shirts into a candle. In September, Napier shared a few memories about her grandfather Ralph on Instagram, including how she'll never forget the way he smelled on Sunday mornings.
"My grandfather, Ralph Clark, fought in the Pacific and at Normandy in WWII and came home a different man. The war hardened him and he kept everything he saw a secret from his family until the last years of his life," Napier wrote in the caption of her post. "By then, the church had softened his jagged edges like a stone in a riverbed."
Ralph's scent, which Napier describes as "Aftershave Before Church," reminds Napier of her grandfather's "starched white shirtsleeves [that] covered the navy sailor's tattoos that wrapped around his forearms, and the gentlemanly smell of his aftershave when I kissed his cheek on Sunday morning."
She writes, "[That scent] will stay with me, even when I am an old woman. I designed a new candle in his honor and several others with more musky, cologne based masculine notes."
Like all the candles Napier sells through her Laurel Mercantile shop, the Ralph candle is made in the U.S.A. with non-toxic soy wax and a cotton wick. This candle comes in 4-ounce, 11-ounce, and 13-ounce sizes.
Napier has a knack for creating candles that remind her of different people in her life. Her Scotsman candle is inspired by husband Ben's cologne, "an American classic, a decades old fragrance worn by Ernest Hemingway and JFK," which he saves to wear on special occasions like business meetings and date nights. And Goodnight Irene is a scent crafted to smell like her friends' first child, Irene — "This is the smell of a baby's head fresh from a bath with the purple wash," she writes. 
A smell can take a person back to a specific moment in time, and with Ralph, Napier will always remember her grandfather, and we can come along for the nostalgic ride.