Erin Napier Shared a Snap of Her 2004 College Dorm Room
We independently select these products—if you buy from one of our links, we may earn a commission. All prices were accurate at the time of publishing.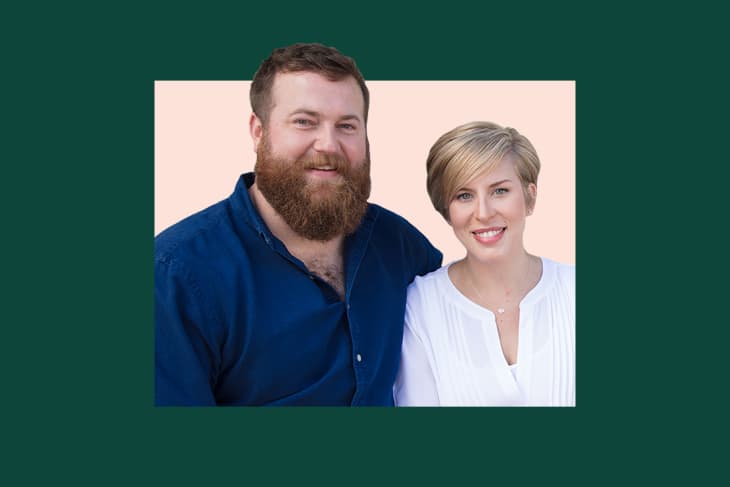 Thanks to social media, incoming freshmen have a lot to live up to when it comes to dorm room decorating. There are some seriously swanky dorm room inspiration pics floating around on the internet, and Erin Napier just caught wind of a few of them. Rather than feed into the fancy, Napier wanted to show off what her 2004 sophomore dorm room looked like in all its simple glory.
Follow Topics for more like this
Follow for more stories like this
"My IG feed keeps showing me the young folks' fancy dorm rooms, so I present for your consideration: my sophomore dorm room from the year of our Lord 2004," Napier captioned her post. "Do people still buy movie posters?"
She continued, "I bought that paper lantern in Haight-Ashbury in San Francisco the summer before freshman year, bedding from Target, rug from Dirt Cheap. I would lay in that twin bed and talk on the phone to Ben Napier till 4:00 a.m. after he dropped me off for the night. Have fun, you college kids!"
One person in the comments section asked if that was a picture of Ben taped to her headboard. "Of course!" Napier responded.
A few honorable mentions from Napier's dorm include a table lamp with a beaded fringe lampshade, several framed photos, one of those classic wheeled drawer units you can still grab at Bed Bath & Beyond, and mini paper string lanterns hanging from the window. There may not be any matching bedding, curtains, and rugs, or fashionable storage solutions, but there's something incredibly homey about Napier's dorm. It's lived in, loved, and filled with things that made her happy at the time. And that's how to design a dorm room.