Erin and Ben Napier's Recent "Home Town" Makeover Included This Cool Faux Fireplace
We
independently
select these products—if you buy from one of our links, we may earn a commission. All prices were accurate at the time of publishing.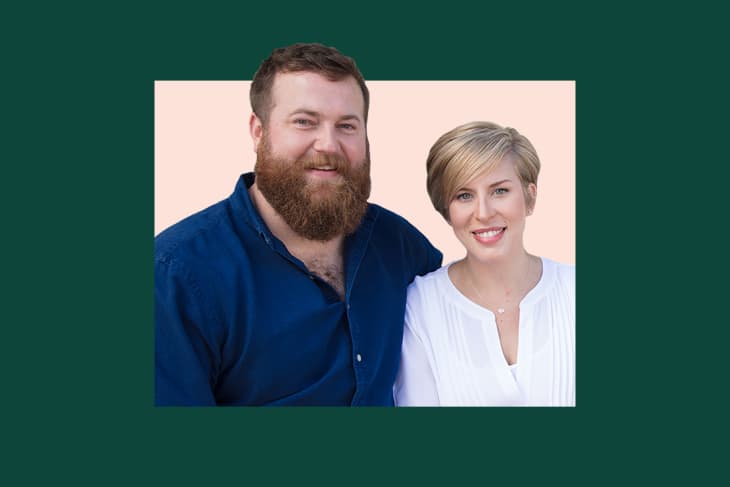 When Laurel, Mississippi's newest resident Marissa met Erin and Ben Napier, she told them that it's always been her dream to have a fireplace where she can hang stockings at Christmas. Unfortunately, Marissa's 1950s-era brick home didn't come with a fireplace and the Napiers knew that installing a functioning fireplace and chimney was not in their renovation budget. 
So, for an episode of "Home Town," the couple opted to go faux in Marissa's house, and Ben installed a gorgeous antique mantel from another property. He and Erin then gave it the coolest finishing touch by filling it with woodcuts to make it look like there's wood stacked in the fireplace. It even gives the formerly-flat design a 3D look and feel.
"I don't care if it is a fake fireplace, that thing is RAD," Erin captioned a March 6 Instagram post. "Thank you for making such unique pieces for Marissa's house @scotsman.co."
"Just caught this episode, and I thought the fireplace was one of the best ideas I've ever seen!" one person commented. "NAILED IT."
Another person commented, "I was hoping you would put wood in the fireplace. Love the way it looks."
The faux fireplace not only added character and warmth to the finished design, but it also gave the awkwardly-shaped living room a focal point. The piece draws your eye in and creates an anchor for the rest of the space to center around.
There are lots of ways to make a faux fireplace look more interesting, but Erin and Ben may have just found the coolest one possible.