Etsy Reveals the Most Popular Christmas Trends of 2022
We independently select these products—if you buy from one of our links, we may earn a commission. All prices were accurate at the time of publishing.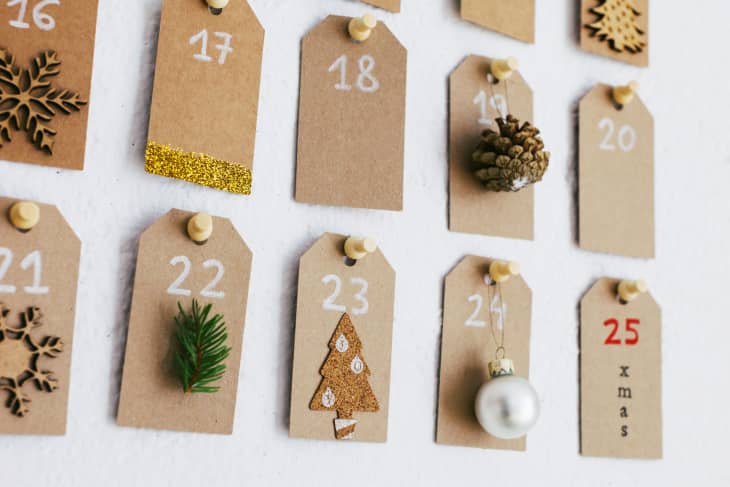 For some, the holiday season starts right after Halloween, and in anticipation, Etsy has revealed their Christmas trend report for 2022 so you can already plan for this year's festivities.
Follow Topics for more like this
Follow for more stories like this
According to the company, despite the cost-of-living crisis, families are still looking for ways to feel cheerful, and that they are finding inexpensive ways to do so. The result is a surge of popularity in mood-boosting décor and designs that foster relationships.
"This festive season, shoppers are prioritizing human connections more than ever, and cherishing the communities and relationships that matter most to them," said Etsy trend expert Dayna Isom Johnson. "Through so much change over the last few years, these relationships have weathered the storm, making them all the more important to celebrate."
Here are the most popular Christmas trends this year:
A simple but effective way to boost one's mood: add colors, lots of them.
"There has been a 346 percent increase in searches for disco ball decor, an 86 percent increase in searches for vibrant wall art and a 24 percent increase in searches for colorful wreaths on Etsy," said Johnson. 
"This playful and mood-boosting aesthetic represents a fresh start, reminding us to celebrate in ways that bring us happiness and to spread cheer well beyond the new year."
Having been stuck indoors for two years, it's no surprise that even for Christmas, people still want to connect with nature. This is evident in continued fascination with foliage-inspired pieces and rich tones like emerald green and midnight blue.
"On Etsy, we've seen a 118 percent increase in searches for nature-inspired home decor and a 37 percent increase in searches for enchanted forest-inspired décor, and an 18 percent increase in searches for luna moth items."
This year, the Christmas tree might not be adorned with reindeers and sleighs, but rather, tarot cards and affirmation cards. According to Etsy, their customers have been trying to manifest better things to come, as proven by a 338 percent increase in searches for aura art and a 90 percent search increase for affirmation items.
"After the turbulent last few years, a shift towards healing and introspection has come into focus, as shoppers connect with their deeper selves and tap into the power of the universe," said Johnson.
A classic, no matter the season. Etsy reports that there has been a 44 percent increase in searches for pearl shoes and bags, while pearl drop earrings have seen an increase of 31 percent in searches. The company adds that pearl aesthetics are on the rise too, as iridescent accents and ethereal decorations for the home have seen increased interest.
Ugly sweaters are not the only kitsch items you'll be seeing at this year's festivities. The eclectic aesthetic is back as interiors increasingly reflect the quirks of their owners, with shelves now containing old-school cookie jars, whimsically-patterned mugs, and retro tea towels.
"Shoppers have fallen in love with all things nostalgic and, in particular, retro kitchen accessories are having a major moment," said Johnson. "There has been an 85 percent increase in searches for vintage mixing bowls, a 26 percent increase in searches for retro decor and a 14 percent increase in searches for vintage Pyrex on Etsy."