My Father Died Almost 5 Years Ago — But He Still Lives in My Townhouse
We
independently
select these products—if you buy from one of our links, we may earn a commission. All prices were accurate at the time of publishing.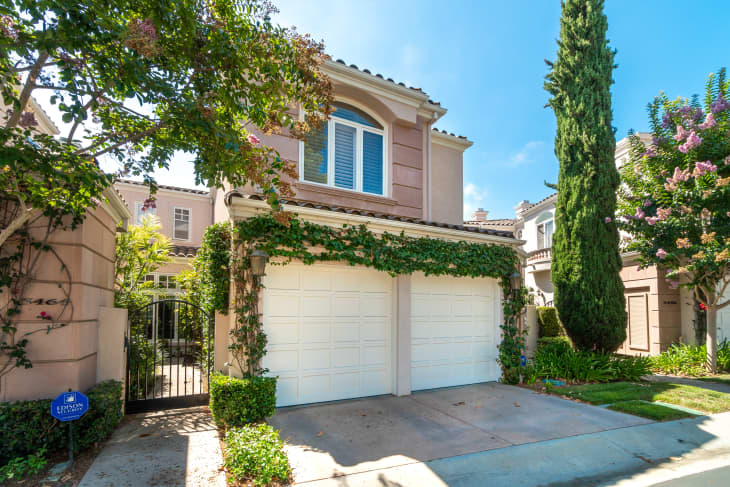 At 4:30 a.m. one Martin Luther King Jr. day 29 years ago, I was thrown unceremoniously out of bed. The Northridge earthquake had struck the greater Los Angeles area. In the words of Caltech's Southern California Earthquake Center, it "produced the strongest ground motions ever instrumentally recorded in an urban setting in North America." No kidding! After living in California for eight years, this was not my first temblor. But it was definitely the strongest, closest, and scariest. 
After the initial shaking stopped (both mine and the building's), I called my parents to let them know I was OK; I knew my early-rising father would see the news reports soon and worry. I also knew the phone lines would quickly jam with similar calls across the country. Then I set out to assess the damage to my pre-war apartment in LA's Miracle Mile neighborhood. 
Given the ferocity of the 6.7 magnitude shaker that brought down 82,000 buildings and a section of the 10 freeway that included my on-ramp, the miracle seemed to be that only one item in my place was damaged. It was a very important item, though — a stained glass lamp that my dad had made for me a few years earlier. It was the only piece of his artwork I had at that point. And it wasn't repairable. 
Today, in my three-story San Diego townhouse I affectionately call Chez J, I have two of Dad's stained glass beauties, including his favorite "tulip lamp" that sits on my nightstand. It's the first thing I see every morning when I reach for my alarm. Though Dad has been gone since 2018, he lives on in my cozy home. The lamps have been joined by an inherited abstract oil painting — another of his artistic hobbies — that hangs on the landing between my living room and third story bedrooms. I see it whenever I relax on my couch. 
Above its velvety embrace hangs a large, heavy beveled glass mirror in a handcrafted wood frame he made for my first condo; it is secured to the studs with earthquake hardware. A smaller mirror inscribed on the back with "To Jamie, Love Dad, 1990," hangs in my entry hall, greeting me whenever I walk in from outside or head to my first floor home office.
There are other souvenirs of my father's love and many artistic talents — including furniture he made or restored — throughout Chez J. They bring comfort and joy when I'm feeling sad or lonely. There have been many of those days in these recent pandemic years. "Comfort and joy" aren't just a cliché. They are an important facet of wellness design, the practice of creating spaces that enhance the well-being of their occupants. 
Personalizing your living space with items that carry happy memories can turn a tract house or corporate apartment into a welcoming home. They don't need to be valuable or handcrafted, just personally meaningful to you. They can be a framed concert program from your favorite artist, a jar of seashells from a beach vacation, or holiday ornaments from a happy childhood. Or they can be arts or crafts made by a loved one. 
"Our spaces are an extension of ourselves," observes art therapist Girija Kaimal, assistant dean at Drexel University and president of the American Art Therapy Association, adding, "Thus the things we see, touch, smell, taste and hear in our homes affect our emotional and mental health." Kaimal notes that having family heirlooms and creative pieces crafted by family members are "reminders of our heritage: past, present, and future." Though my dad passed away a few years ago, his love will always be a tangible — and unshakeable — touchstone in my home.