5 New Summer Releases to Add to Your TBR List
We independently select these products—if you buy from one of our links, we may earn a commission. All prices were accurate at the time of publishing.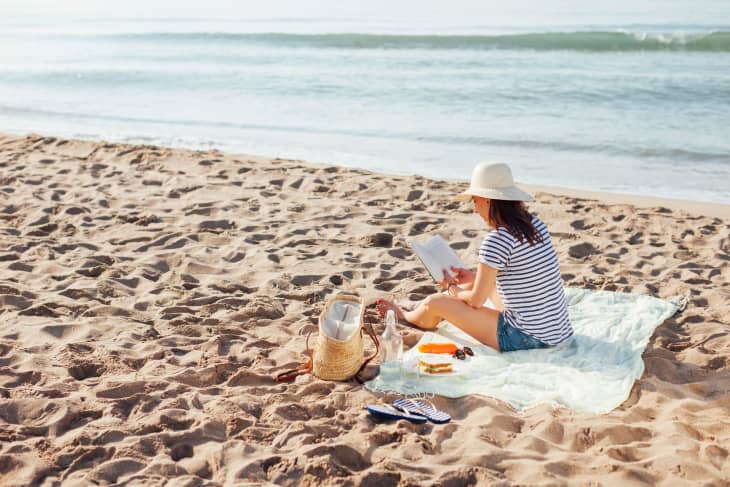 I will read almost anything. I will read cheesy romance, disturbing mystery, sweeping family dramas, or a collection of quirky short stories. My favorite books this summer run the gamut in terms of style, perspective, and topic — there's a dystopian-like novel about a future where social media is real capital; there's a book about video game creators trying to break molds in their industry; there's a heartbreaking coming-of-age novel that takes place in the summer of 1999 in Chicago. Each offers a level of escape — so if you can't take a big vacation this summer, consider these your one-way tickets to somewhere, anywhere, else.
This book made me feel things about video games, and how hard the creators work to build meaningful worlds we can escape into. In Zevin's fifth adult novel, Sam and Sadie meet as children and bond over a love of video games (Sadie needs help with a Mario shortcut). When they find each other again as adults, they decide to build a video game together. As they build fictional worlds, things in their real lives sometimes break. But then again, who's to say the world of a video game isn't real? 
Sneha is an immigrant working at a mindless consulting firm in Milwaukee, alone except for a college friend and the string of girls she tries to (unsuccessfully) date. She eventually finds a best friend in Tig, who has radical ideas about how they could escape the drudgery of egomaniac bosses and gaslighting landlords. But in order to make this dream a reality, and build a home in this unfamiliar city, Sneha has to resist her natural instinct to push her loved ones away and withdraw into the security of loneliness.
I read this in one sitting, on the beach, but not sure everyone would call it a "beach read." After a hurricane destroys Allison's North Carolina home (she'd only lived there a week), after a run-in with a suspicious camera man, Allison's life is beginning to resemble a horror movie–and she should know, she just sold a horror movie script. In a fast-paced, matter-of-fact style, Marcy Dermansky brings the reader along as Allison is continuously swept up in the storm of her post-disaster life, and she barely has the energy to pick up the pieces. Believe it or not, though, this book isn't all darkness and despair—like her previous novel, "Very Nice", Dermansky lines darkness with humor and absurdity, making this book a propulsive read.
Imagine a world without government, where every citizen is a Shareholder in the business of maintaining our planet, and social media clout has become more than a bragging right —it's the currency that determines how you live. This is the future set into motion by King Rao, who grew up in a small town in India, immigrated to America, and collaborated on game-changing technological innovations that brought the computer and social networking to life (meaning he's like a Mark Zuckerberg-Steve Jobs superpower). Years later, his daughter Athena is in prison for a crime her father's algorithm has determined she committed, and she awaits her sentencing by reflecting on her father's complicated legacy. 
I love the premise of "the summer that changed everything," and Toya Wolfe's debut takes this theme to painful, but powerful levels. We're introduced to four 12-year-old girls, best friends protecting each other from change as they spend the summer of 1999 living in Chicago's Robert Taylor Housing Projects. Felicia, also known as Fe Fe, reflects on the traumatizing summer, where the girls were forced to navigate gentrification, police violence, abuse, and other harrowing events. Though this novel is barely over 200 pages, it packs in so much heartbreak, hope, friendship, pain, and resilience — it was a fairly quick read for me, but the impact will be long-lasting.