The One Thing First-Time Homeowners Do Better Than Repeat Buyers
We independently select these products—if you buy from one of our links, we may earn a commission. All prices were accurate at the time of publishing.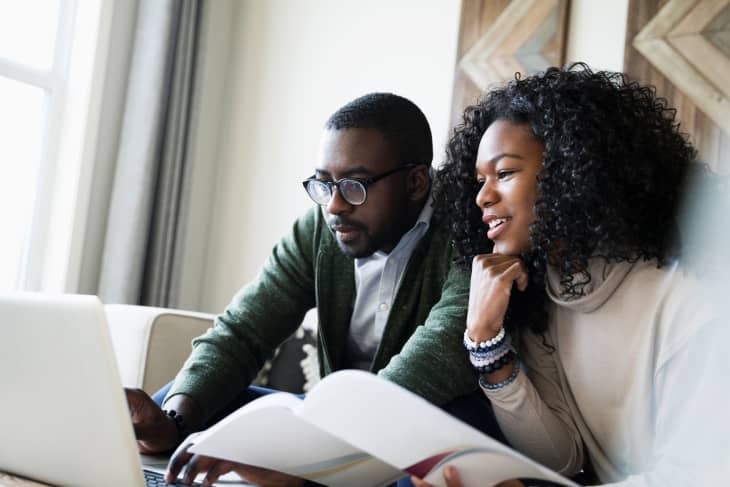 We shop around for furniture, cars, even food bargains. So why is it that when it comes to saving on a mortgage, many people don't bother to look around for the best deal? Of course, it's not everyone that's ignoring the possibility of shopping around. A new study conducted by LendingTree found that it's actually first-time homebuyers who are more likely to shop around for better mortgage loan terms, versus repeat buyers.
According to the LendingTree study, 52 percent of first-time buyers consider more than one lender when choosing a mortgage while only 48 percent of repeat borrowers do the same. Ultimately, 29 percent of first-time buyers apply for a mortgage with more than one lender, compared to just 20 percent of repeat borrowers. This is an interesting twist, since first-time buyers are generally less familiar with all aspects of the mortgage process.
As to why first-time buyers seem more focused on shopping around, LendingTree chalks it up mostly to their concern about qualifying for a loan. As a result, they're wiling to put in the extra effort to find the proper lender. Add in the fact that the entire mortgage process tends to be particularly confusing, and people who have bought a home before tend to stick with what they're used to. And in an increasingly competitive real estate market, many buyers choose to nail down a mortgage as soon as possible instead of spending the time to browse.
Skipping the opportunity to shop around for a mortgage could be a serious financial loss for homebuyers. LendingTree found that comparison shopping saves buyers a median of $40,959 in interest on a $300,000, 30-year fixed mortgage.
LendingTree's data was taken from the Consumer Financial Protection Bureau's National Survey of Mortgage Originations (NSMO), which provides insights into borrowers' experiences in getting a residential mortgage. In each quarter since 2014, the CFPB has sent surveys to borrowers who recently obtained mortgages to gather feedback on their lending experiences, their perception of the mortgage market, and their future expectations.
More great Real Estate reads: