You Can Now Use Fisher-Price's Classic Toy Telephone To Make Calls
We
independently
select these products—if you buy from one of our links, we may earn a commission. All prices were accurate at the time of publishing.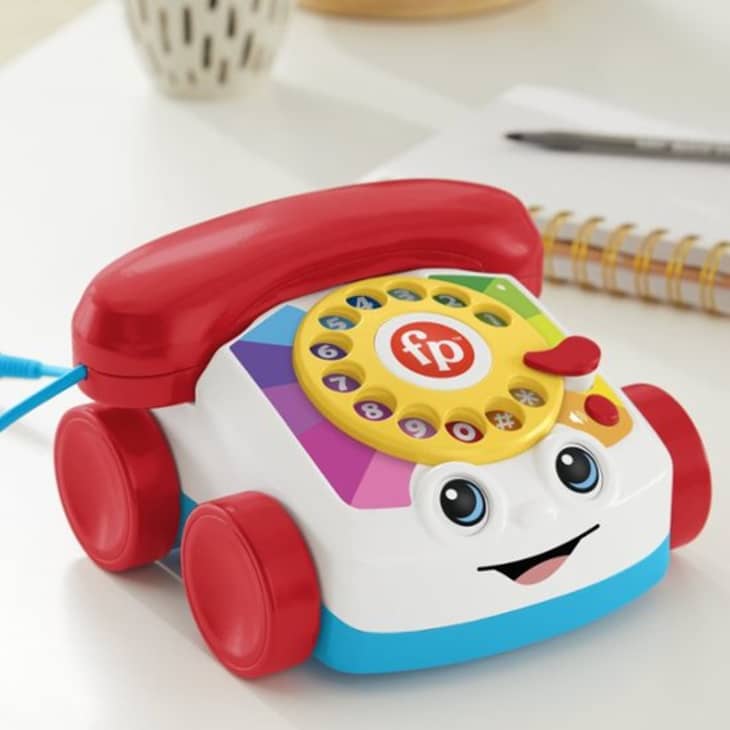 No matter how old you are, if a little kid hands you a toy phone, you answer it. Now, thanks to Fisher-Price, when you answer you'll also be able to talk to someone on the other end of the line.
Fisher-Price is celebrating the 60th anniversary of their popular children's toy, the Chatter Telephone, by making it relevant to younger generations who think that phones with cords never existed. The upgraded version still looks the same, but it's now Bluetooth-capable, meaning you can use it like an actual landline.
Similar to a real rotary telephone, you can call your friends by spinning the dial, digit by digit. Some might find this slow and time-consuming, but it can also be quite therapeutic, as it forces you to slow down and enjoy the dial's steady whirring.
And when a call comes in, you can either pick up the receiver or press the red button to talk hands-free. As a bonus, if you're the type who likes to fidget while on the phone, you can roll the toy around or stare at its moving eyes.
The device's batteries are rechargeable via a micro-USB port, and can give nine hours of talk time and 72 hours of standby.
Unfortunately, because Chatter Telephone 2.0 is no longer just a toy, it's price tag also reflects that shift. The original costs $10, while the Bluetooth-enabled upgrade will cost you $60 at Best Buy. Sure, it's a bit pricey, but the nostalgia it will bring into your home is priceless.