That Fixer-Upper for Sale Might Not Actually Need a Gut Rehab. Here's How to Tell
We
independently
select these products—if you buy from one of our links, we may earn a commission. All prices were accurate at the time of publishing.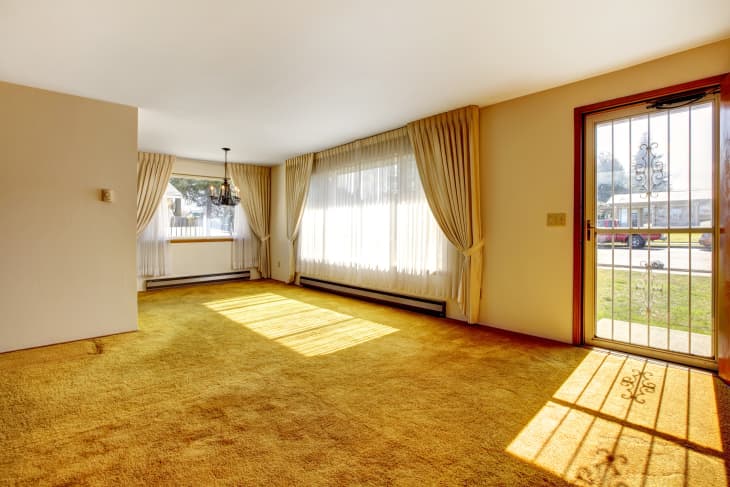 If you've been avoiding older homes on your house hunt because you assume they'll need a a major renovation, think again. While it's true that the term "fixer-upper" can mean "knock it down and start over" in some cases, not every home will need nearly as much work to make it move-in ready.
For starters, you'll want to look for a home that has "good bones." You've probably heard people thrown around the term — but what does it actually mean? Typically, a house with good bones has a sound structure. There's a floor plan that flows, and there are architectural details that give the place character and charm, such as crown molding, high ceilings, or hardwood floors. But it's not just about good looks. Taking on a fixer-upper is more about making those necessary improvements to things that you can't see but are bound to make their presence known when things go wrong.
"When purchasing an older home, certain types of issues are literally hidden from plain sight, says Raj Midha, senior vice president and general manager at American Home Shield, a home warranty company. One example is outdated wiring that could lead to a short circuit of the electrical system. "These seemingly 'invisible' issues can pose a risk for homeowners and can result in costly repairs or replacements if they continue to be unaddressed over the long term," Midha says. If you're nervous about purchasing an older home, Midha says don't skip out on the home inspection. It's the best way to tell if a home has issues that will cost you money.
There's good news, though. Midha says that rather than taking on a gut rehab to address any of those issues, a more cost-effective way is to schedule projects according to priority. An updated kitchen is a big deal for many homeowners, and you'll happen to get a nice return on your investment, even if you do a partial or minor upgrade. 
"Small, yet impactful fixes like refacing cabinets, installing new countertops and floors, or even upgrading the appliances can be completed on quicker timelines than having to demo a wall to rework the space," says Midha.
If, say, hardwood floors are high on your home buyer's wish list, don't run for the hills if you spy a property that has wall-to-wall carpeting. It all depends on when the home was built. If it was built in the first half of the 20th century, chances are those carpets are on top of the original hardwood floors. 
Here's a pro tip to find out if there's hardwood floors underneath the carpet: If there are floor vents, you could peek under the carpet surrounding them to see if there's hardwood flooring. Another way is to go into the basement and look up at the floor through the vents or pipe cut-outs. If there is indeed hardwood flooring, you can refinish it to restore it to its original glory. 
According to Home Advisor, it costs an average of $3 to $8 per square foot to refinish hardwood floors. It's well worth the money, as the National Association of Realtor's remodeling impact report says you'll recoup 100 percent of your costs.
Even if you've already moved into your home, it's not too late to do an inspection so you can get ahead on what issues, if any, are on the horizon. Midha also suggests purchasing a home warranty to defray some of the costs of common issues, like a major appliance or the HVAC system breaking down. 
Though there are some homes out there that need more TLC than others, don't think that every house in the "fixer-upper" category needs a gut rehab. A home inspection can help you prioritize what projects need to be done immediately and what you can delay so that you can move in and enjoy your new space sooner rather than later.