This Is When Flights Will Get Cheaper, According to One Travel App
We independently select these products—if you buy from one of our links, we may earn a commission. All prices were accurate at the time of publishing.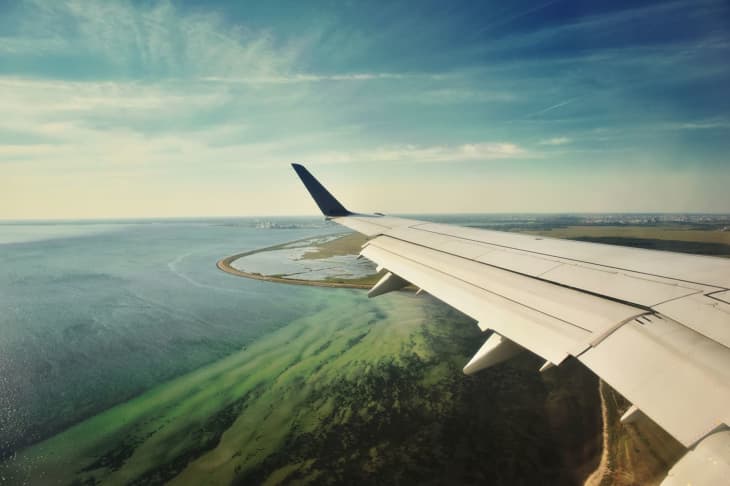 If you've been postponing your summer vacation plans due to rising travel costs, there's good news, you can finally start packing your bags.
Flight prices are expected to drop in August and remain that way until the early fall. In a report by travel app Hopper, domestic airfare will cost around $286 this month — 25 percent less compared to tickets bought in May of this year. 
The company explained that the past few months have seen revenge travelers flocking to summer destinations, which pushed demand (and ticket prices) up.
"Flight prices drop seasonally in late August through mid October, as demand tapers off following the peak vacation months in May, June and July. The drop this year is larger than usual as a result of the abnormally high summer prices and earlier peak in demand."
The same applies to hotel rates, with prices slightly decreasing from an average of $199 per night in June to a current nightly rate of $185.
But don't dilly-dally in booking that dream getaway, because prices are expected to rise again by the fall season. Flights, for instance, are forecasted to cost $368 per ticket in October, with a peak of $390 for last-minute bookings. Hotels, meanwhile, will rise from the current $185 per night to $217 by September.
Hopper's report also includes insights on car rental prices, flight cancellations and delays, and 2022's most popular domestic and international destinations. You can read it here.