The Extremely Useful $10 Tool My Mom Swears By
We
independently
select these products—if you buy from one of our links, we may earn a commission. All prices were accurate at the time of publishing.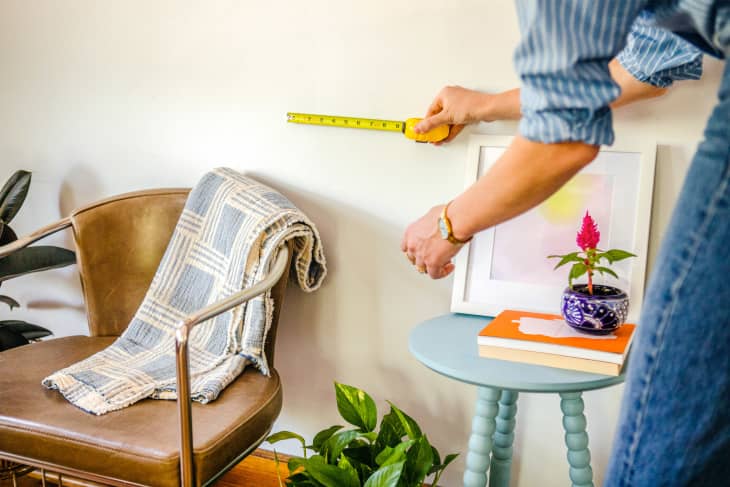 Though I've been living in apartments on my own for about 10 years now, I still don't own a proper tool box. Eventually I'd like to have one, especially for those times when a leftover allen wrench from building IKEA furniture won't do the trick. (My brother did hint at getting me a tool box for my birthday… so, Kurt, if you're reading this, I hope you haven't forgotten!)
But there's actually a good reason I've gone this long without the household staple, and it's not just because I keep putting it off. When I left for college, my mom gifted me an extremely useful tool that she's been relying on for years: It's a little hammer with a series of screwdrivers nested inside its handle, and it's $10 on Amazon.
My mom calls hers the "chick hammer," though we are both well aware people of all genders and identities can use any type of household tool. The floral paint job on the hammer's head plays into the feminine nickname here; I won't think too hard about the implied gender stereotypes if you won't. 
Here's the thing, though: The chick hammer has come in handy just about every time I've needed tools around the house. I've knocked countless nails into walls with my flowery gadget to hang up art. The four screwdrivers it comes with — both Phillips head and flat head versions — are ideal sizes for the kinds of small jobs I've needed them for. Unscrewing the back of my keyboard? Prying a lid off a mason jar? Tightening the screws on my wall-mounted lamp? The chick hammer came to the rescue every time.
The stylish paint job is just an added bonus, if you ask me. It's cute enough to leave out on my desk when I feel like it, which has been the case since I moved into a new apartment a few months ago. I find myself picking it up all the time, whether it's for a quick fix or a bigger furniture assembly job. I should also note I'm not as handy around the house as I'd like to be, but judging by how often I use my chick hammer, you wouldn't know it. 
My mom deserves a big-shout out for this little thing — an absurdly useful tool that makes an excellent gift. The college students, new homeowners, and floral print fiends in your life will thank you.