This Affordable Hotel-Inspired Pillow Topped Our Best List — Here Are My Honest Thoughts
We independently select these products—if you buy from one of our links, we may earn a commission. All prices were accurate at the time of publishing.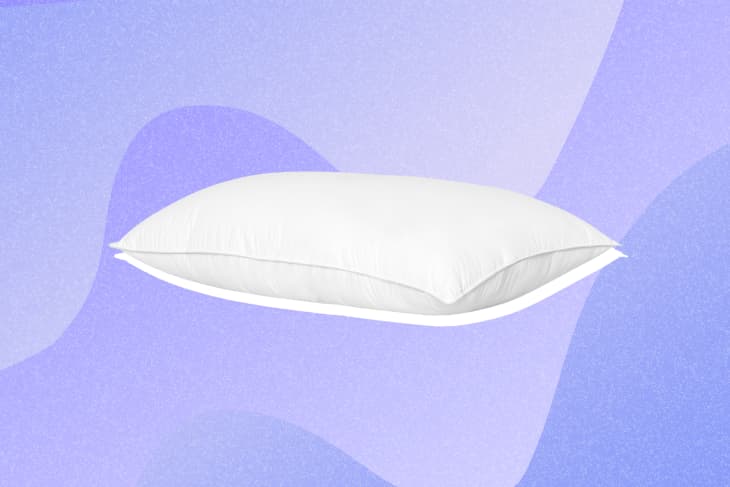 One of my favorite things about going on vacation — aside from the sightseeing and time spent with loved ones — is the hotel stay. There's nothing like indulging in some luxe hotel bedding. There's something different about a good hotel setup (Lord knows I've been chasing the sleep high I got from my stay at the Guest House at Graceland for years now). So when I heard about FluffCo, a new company whose mission is to bring the luxe sleep experience of a high-end hotel home at an affordable price, I was more than intrigued, specifically by their pillows. Needless to say, the FluffCo Down Alternative Pillow did not disappoint.
Follow Topics for more like this
Follow for more stories like this
Full transparency: To say I was nervous to test this pillow is an understatement. I've been a devoted user of my Fern and Willow pillows for four years now and have been let down by every subsequent pillow since — until this one. Made by the same manufacturers as some of the most well-known premium hotel chains (think: The Ritz-Carlton and Four Seasons, whose pillows run well over $100), these pillows are proof that premium prices don't dictate quality. Each pillow is eco-friendly, made with 100 percent vegan microfiber materials, and comes with a cotton and Tencel cover for breathable, cooling comfort.
When the pillow arrived, I immediately unboxed it and removed it from its vacuum-sealed package to let it fluff up. The second I laid down, I knew I was in for a treat as I let out an audible, "ooooh." This pillow was different in the best ways. The support was amazing; I slept soundly, cool, and didn't wake up with any neck pain — a sign of a good pillow. After a couple of weeks of use, I found myself gravitating to it more and more, so much so that I began opting for it every night.
A real sign for me, however, that this was an extraordinary find was my best friend's reaction to it. I didn't mention anything special about the pillow; I just let her use it when she stayed over to see if she would say anything. After five minutes, she turned to me and said, "You HAVE to send me the link for this pillow." A little background on her: She has a history of neck problems and has had various neck surgeries, so this was a comment that stunned both of us. Coming from someone who I know has spent so much time and money trying to find the right thing for her delicate neck, it made me a believer that it wasn't just me — these might just be one of the best pillows around.
FluffCo pillows comes in two varieties — Down Alternative and Down & Feather (I opted for the down alternative as down pillows can irritate my allergies) and come in at $55 and $75, respectively. Aside from that, you can also select either the soft or firm option. To help you find the right one for you, FluffCo has a comprehensive quiz that makes narrowing down your choice a breeze (my quiz suggested the firm pillow and it's perfect for my side-sleeper self). And as if that wasn't enough, the brand also offers a 30-day trial period, meaning you could test out both styles for yourself. With reactions like this, it's easy to see why FluffCo topped our best list. Needless to say, this pillow is certainly what I'll be gifting my best friend this holiday season.