Here's How L.A. Homeowners Can Get Free Solar Panels
We independently select these products—if you buy from one of our links, we may earn a commission. All prices were accurate at the time of publishing.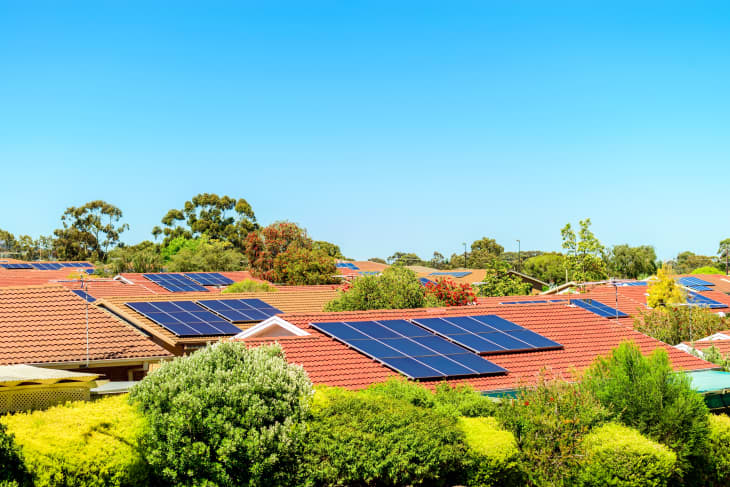 For many homeowners, the idea of solar panels is super appealing — it's a green energy alternative that potentially cuts out a monthly electric bill. But the cost of installation and maintenance is usually what prevents homeowners from pulling the trigger.
Follow Topics for more like this
Follow for more stories like this
GRID Alternatives, a Los Angeles-based nonprofit organization, is helping low- and medium-income homeowners in L.A. install and maintain solar panels for free. 
"To a working-class family, stretching that dollar that they might have been paying for an electric bill, that can go towards savings for retirement, a better car, just a tank of gas, college tuition…whatever working-class families need," Danny Hom, the external affairs manager at GRID Alternatives, told Inhabitat.
GRID Alternatives has already installed solar power on more than 2,000 households in L.A., with one beneficiary reporting that her monthly electric bill went from $700 to just $14 after her solar panels were installed.
"It shouldn't be, 'How am I going to put food on my table because I'm paying all these high bills?' We should have solutions that help people stay in their homes and help move towards the future," Ashley Christy, GRID's executive director of great L.A., said.
The nonprofit is accepting new jobs on a rolling basis and encourages homeowners to apply to the solar panel program via the Energy For All page on the GRID Alternatives website. You can also access information on how to bring solar energy to your nonprofit, community, and tribe.
"We want to fortify this community so that people living here can live their best and healthiest lives, and we want to put something directly in their custody and in their pocketbooks," Hom said.
If you're local to Los Angeles, check out the GRID Alternatives website to learn more about the program and see if you qualify for solar panel installation and maintenance.