This TikToker Transformed a Tiny Closet Into a "Central Perk"-Themed Coffee Nook
We
independently
select these products—if you buy from one of our links, we may earn a commission. All prices were accurate at the time of publishing.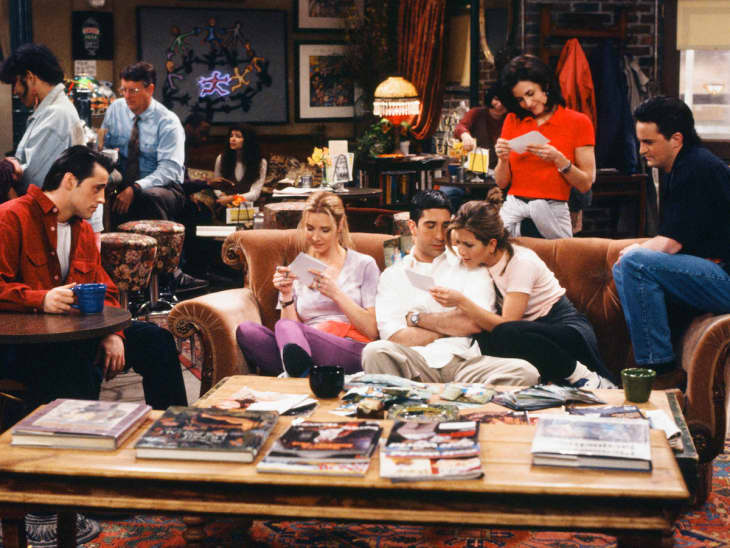 As useful as they are, sometimes closets are so tiny that it can be tough to figure out how to use them in a practical way. Of course, if you're like Monica Geller from "Friends," you might use yours as a way to store all the stuff you're secretly hiding out of sight in your otherwise pristine place — zero judgment or shame here, folks.
One TikTok user decided to use her creative design prowess to create the best of both worlds, turning a tiny closet in her home into a Central Perk-themed coffee nook, paying homage to the fictional coffee shop where everyone's favorite TV pals frequently spent time together during the series' decade-long run.
Shavonne (aka @onceuponabungalow) has been chronicling the renovation of her 1960s bungalow, turning her tiny closet into something that, frankly, couldn't be any cuter. The Canada resident recently gave a TikTok video tour of the custom coffee nook, and it makes for the perfect tribute to the beloved pop culture phenomenon.
In the highlights section of her Instagram Stories, Shavonne detailed the process behind the closet renovation, adding a forest green paneled door modeled after Monica's spacious NYC apartment throughout the series. She added '20' in gold to complete the outside.
The inside of the door, naturally, is painted the iconic shade of purple — and yes, Monica's signature yellow peephole frame is there, too. She added LED strip lighting along the inside walls of the closet to give it some brightness, adding blue shelves to match Monica's vibrant kitchen shelving. The back wall of the closet is also exposed brick, just like Monica's kitchen had in the show.
She then filled the shelves with all kinds of "Friends" memorabilia and kitchen essentials, including themed mugs, canisters, recipe books, and other goodies, like Phoebe's box of "crap from the street" and a statue of the famed Central Perk orange couch. Every detail is so spot-on, it's clear Shavonne put a lot of love (and plenty of hard work) into transforming the closet, and it's safe to say all six friends would enjoy snagging a cup of coffee from her creative nook.