See How Garden Design Has Changed Over Its 4,000-Year History
We independently select these products—if you buy from one of our links, we may earn a commission. All prices were accurate at the time of publishing.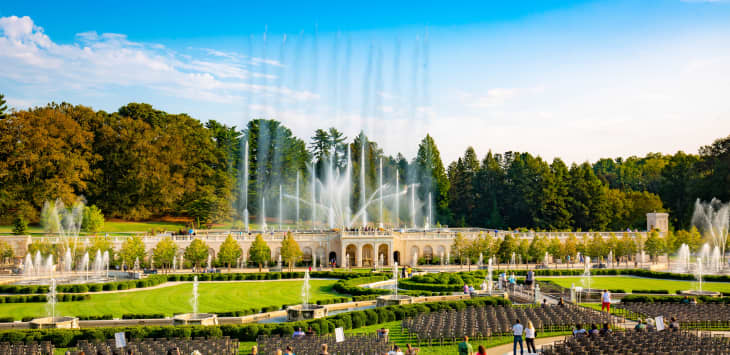 With spring knocking at our doors, avid gardeners are currently in the thick of planning this year's garden layout. And for those in need of a bit of inspiration, you may want to take a step back in time. 
Follow Topics for more like this
Follow for more stories like this
HouseholdQuotes.co.uk put together 3D renderings of 10 key gardening eras that modernized garden design back in the day to see just how far we've come and where we might be going in the gardening sphere.
Though prehistoric humans began gardening 400,000 years ago, the earliest detailed garden plan dates back to 1400 BCE in Ancient Egypt. In the 4,000 years following, garden design became a reflection of status and wealth and had to meet the needs of the people who reaped its rewards.
In Ancient Egypt, gardens had to be an oasis to escape the dryness and heat of the desert. A center pond, lush fig trees, medicinal herbs and spices, and spiritual imagery were discovered in a garden plan painted during the reign of Pharaoh Amenhotep II.
Only wealthy Ancient Greeks and Romans were able to fit a courtyard in the center of their homes, for the walled cities did not allow many to have at-home green spaces. These courtyard gardens were meant to be entertainment spaces, and were often adorned with sculptures, flowers, and water features.
Courtyard gardens flooded into the Medieval period, as well, with many monasteries and castles incorporating greenery into the center of the architecture. But then things took a turn for the ornate in the Tudor era, when gardening became more whimsical and artistic with the "knot" garden.
You can check out the entire timeline over on HouseholdQuotes.co.uk to get some inspiration for your next plot outline. These designs may be things of the past, but a well-planned garden never goes out of style.