Georgia O'Keeffe Made Pottery, Too—and It's Up for Auction
We
independently
select these products—if you buy from one of our links, we may earn a commission. All prices were accurate at the time of publishing.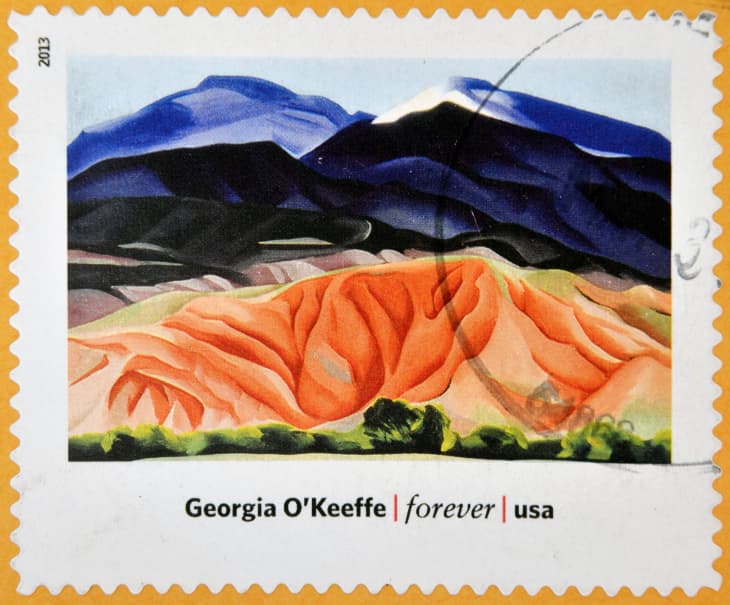 When you think of Georgia O'Keeffe, you think large, bold, desert-colored flowers that resemble, well, you know. But although she's best known for her paintings, it turns out O'Keeffe dabbled in different mediums throughout her career, including pottery. On March 5, Sotheby's New York will auction off several of O'Keeffe's pottery pieces. 
According to Architectural Digest, the six O'Keeffe pottery pieces up for auction were part of artist Juan Hamilton's personal collection. He acquired a large portion of his friend and fellow artist's estate upon her death in 1986, including paintings, drawings, pottery, and even art supplies like hand-labeled pigments and pastels—all of which will be up for auction next month.
O'Keeffe began making pottery at the tail end of her life, after she met ceramics-trained Hamilton in 1973. She was in her mid-80s, yet age didn't stop her from crafting some truly remarkable pieces.
"I think a lot of people don't realize that she worked in this medium," Kayla Carlsen, Sotheby's head of American art, told AD. "It's a new and interesting side of her."
O'Keeffe's simple, untitled clay pots, like the one pictured above, are starting at bids ranging from $5,000 to $7,000 and are expected to bring upward of $10,000 to $15,000. Each pot, with smooth, natural curves, is so clearly an O'Keeffe work, they look as though they've rolled right out of one of her paintings.
The artist also crafted abstractions, two of which are up for auction. And both are expected to go for much more than her clay pots. This spiral abstraction is starting at a bid of $140,000 and is expected to go for upward of $300,000.
If you're interested in owning a piece of American art history, Sotheby's live auction for Alfred Stieglitz, Georgia O'Keeffe, Juan Hamilton: Passage will begin on March 5 at 10 a.m. EST.