Streaming Services from Around the World (That Aren't Netflix)
We
independently
select these products—if you buy from one of our links, we may earn a commission. All prices were accurate at the time of publishing.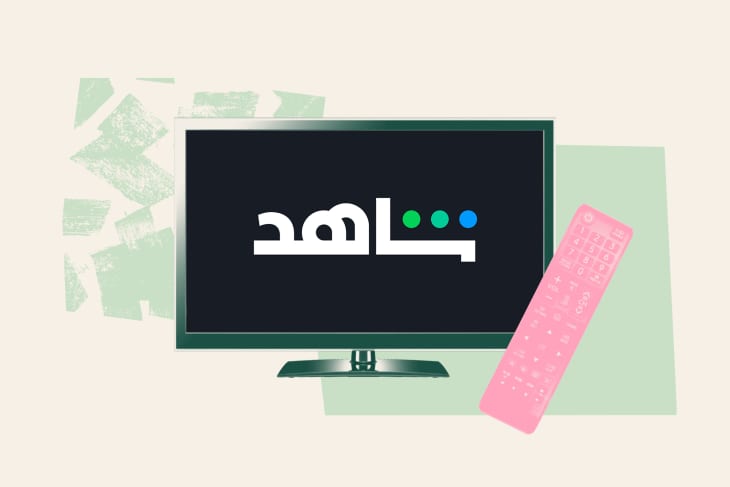 In the U.S, it seems like a new streaming platform pops up daily. Netflix, Hulu, Peacock, Paramount Plus, the list is endless. But other parts of the world have options — outside of the big American brands — that share original content. 
Regardless of the country, according to recent research, most consumers have at least one or two subscriptions to a streaming service. Research also found that viewers in India stream more than everyone else, with the United States closely behind. 
Want to explore more of the world through your TV? Here are a few streaming services from around the world (with subtitles!) you can access to break from routine.
Launched by Univision this past March, ViX+ is solely focused on Spanish-language content. The streaming service went live last month and is available in Mexico and the U.S. The platform will add more than 70 original series and movies next year to complement its live football and other sports coverage, including the upcoming World Cup. ViX+ also will have an extensive telenovela content library from Televisa if you want to revisit old favorites.
Where can you download it: App Store on your Smart TV
What to watch first: "Enfermo Amor," a rom-com that premiered at the end of July.
Disney+ Hotstar was originally a prominent streaming service in India before being acquired. Owned by Disney, some of the programming is available in the U.S due to the service being discontinued here. However, the service is still available in India, Indonesia, Malaysia, Thailand, and Vietnam. During the COVID-19 quarantine, the streaming service released many Indonesian and Malaysian films direct to streaming. While some content will eventually trickle down to U.S. streaming services like Netflix, most original shows and films will continue to live in the Disney+ Hotstar exclusive to those countries.
Where can you download it: You need a VPN connection to access it
What to watch first: "A Million of Loves for You," an original Indonesian film focused around a father and his only daughter. 
MBC's Shahid (the Middle East & North Africa) 
Streaming service Shahid has the world's most comprehensive library of Arabic content. In 2019, it had more than 27 million unique monthly users. You'll see familiar shows with a Middle Eastern twist like Project Runway Middle East, The Voice Arabia, as well as Turkish soap operas. But Shahid also produces its own programming like "El Diva" and "Khurais."
Where can you download it: Sling TV
What to watch first: "Every Week Has a Friday," a murder of the week series. 
SonyLiv has been around for over a decade and was the first streaming service offered in India. The service boasts almost 100 popular shows from Sony Picture India's library. SonyLiv also produces its own original programming, like "Scam 1992: The Harshad Mehta Story" and "The Big Bong Connection." Video programming is available in Hindi, Tamil, Malayalam, Bengali, and Telugu, as its primary audience is from the South Asian region, with English subtitles. 
Where can you download it: You need a VPN connection to access it
What to watch first: "Kacho Papad Pako Papad," a comedy series that follows the day-to-day adventures of the Gujarati family.