I Don't Plan on Buying a House Soon, But I Still Go to Open Houses — Here's Why
We independently select these products—if you buy from one of our links, we may earn a commission. All prices were accurate at the time of publishing.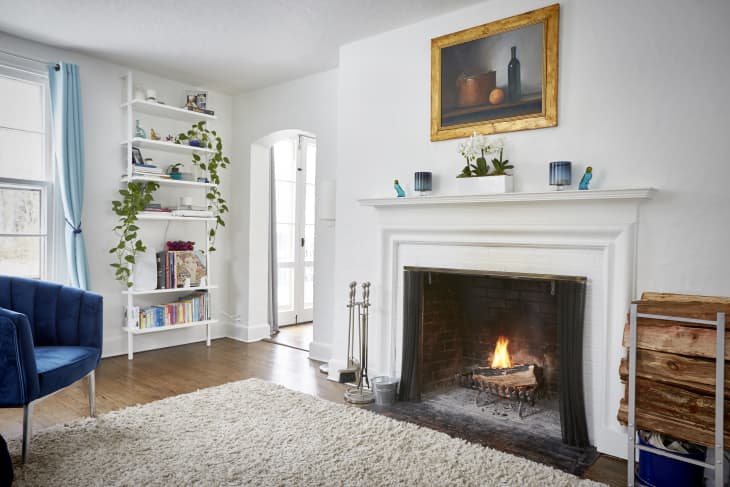 I've been obsessed with open houses for as long as I can remember. Legend has it (aka my mom told me one time) that I once went to a friend's birthday party and asked for a tour of the house. I was four years old.
Follow Topics for more like this
Follow for more stories like this
These days, my tours serve a more practical purpose: to buy the place. The thing is, I'm not actually ready to buy. My fiancé and I love our lives in foggy San Francisco. We often talk about nabbing our own slice of the city's notoriously fickle real estate market someday. As we wait to save up for our dream starter home, we love to scout open houses in our neighborhood and other areas we're eyeing.
I know what you're thinking. Attending open houses when you're not ready can feel a tad disheartening; like window shopping at Rodeo Drive when you have a Target budget. (Sometimes it is! We once toured a complete gut renovation that was on the market for… wait for it… seven figures. There wasn't even a working toilet.) However, most of the time, I look at it as investing in our future selves — and it turns out I'm not alone.
"Open houses are a great teaching experience," Opendoor broker Jennifer Patchen explains. "This will help speed up the process when the time comes for you to actually purchase, ensuring you've made a well-informed decision."
The more we look at open houses and scour listings online, the more we understand exactly how far our budget can go in our target neighborhoods — now and, most likely, a few years down the road.
As first-time homebuyers, we know we're probably not going to get everything on our wish list. Touring houses well before we're seriously looking has helped us manage our expectations and hone in on our dealbreakers. I mean, I would love to have a soaking tub in the bathroom and a pot filler in the kitchen, but those aren't as essential as, say, a garage.
After each round of open houses, my fiancé and I always debrief and power-rank our favorite listings. Though we might disagree on some things, it's a relief that we're both aligned on the aesthetic and aren't too concerned about taking on a fixer upper. Oh, that's another thing: Depending on your style, there's a good chance your home won't look picture-perfect when you move in.
"Folks can sometimes get caught up in the details, but remember that a lot of aesthetic choices can be changed," Patchen adds. "Rather, focus on the foundational or surrounding elements that can't be changed in order to make a well-thought-out decision."
Not only is it important to think about a space's potential — a fresh coat of paint and new cabinets can work wonders — but you'll also want to factor those cosmetic upgrades into your overall budget.
Aesthetics and finances aside, getting a head start on the home tours have given us the confidence to be smarter potential buyers. Instead of just ogling a property's crown molding — I mean, how can you not? — my fiancé and I have slowly but surely learned to ask those important, make-or-break questions. Is the basement permitted? How long has the property been on the market? Has the home gone through inspections? What other listings does the broker have available?
Speaking of brokers, Patchen says it's a good idea to use this in-between time to cultivate relationships with Realtors. "Your intention should be kept private so you can take full advantage of the experience — otherwise, an agent might think you're wasting their time," she shares. "Instead, participate by asking the agent questions and engaging in the home tour to ensure it's a mutually beneficial experience for both parties." By establishing a positive rapport now, you can hopefully have a leg up on the competition when you're ready to buy.
That's the thing: Buying a home is going to happen you are ready. With so many headlines about the best times to buy — and many first-time owners celebrating all over your social media feed — it can easily feel like you need to pull the real-estate trigger ASAP. But in reality, there's no rush.
"As a broker, I've seen the industry ebb and flow, and one thing always remains constant: Buying should happen when it's right for you," Patchen adds. "Macroeconomic factors should certainly be considered in the homebuying process, but ultimately, it should and does happen on your timeline."
And if you want to look at some great properties while you wait? Even better.