Google Lets You Visit the World's Most Famous Museums From the Comfort of Your Couch
We independently select these products—if you buy from one of our links, we may earn a commission. All prices were accurate at the time of publishing.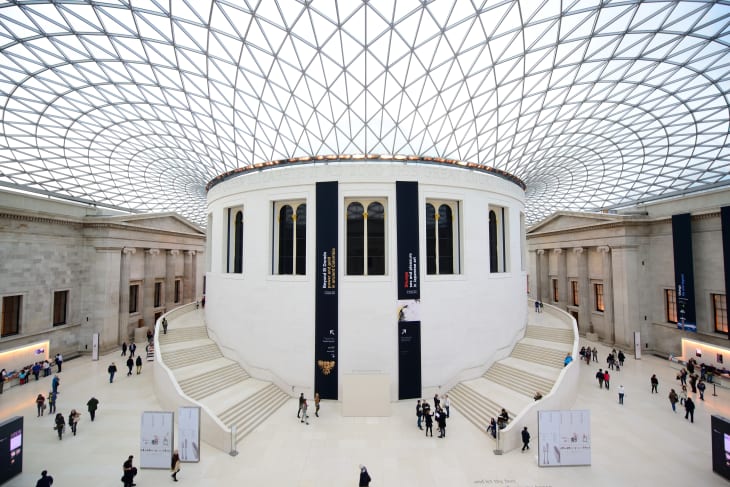 Google Arts & Culture, a digital platform that connects users to art, has over 1,200 museums and galleries that provides a sense of their existing collections online. And while resources vary by collection page, most museums and galleries let you have a digital visits through online exhibits, galleries of artwork, and even a "street view" that offers a virtual tour of the spaces.
To help navigate through the pages and pages of options, Google Arts & Culture has pulled the top institutions from around the world that provide these virtual tours you can take anytime, anywhere.
The list touches many parts of the globe. You can explore America and visit the Guggenheim Museum in New York City, known for its spiraling architecture designed by the one and only Frank Lloyd Wright. On the other side of the country, head to the J. Paul Getty Museum in Los Angeles, CA, with artwork that dates back to the 8th century all the way through current day.
Jump across the pond to the British Museum in London, where you can virtually tour of the Great Court—known for its glass and steel roof—and take a peek at the Rosetta Stone. Some of the iconic museums in Europe are also featured on the list (hello, Uffizi Gallery in Florence, Italy!), as well as the National Museum of Modern and Contemporary Art in Seoul, South Korea, that spans across four buildings.
To start your virtual journey at each of the top museums, head over to the official Google Arts & Culture roundup here. And if you're looking to venture off the beaten path, have a stab at the full 1,200+ collection.