Why Google Street View Matters When You Sell Your Home
We
independently
select these products—if you buy from one of our links, we may earn a commission. All prices were accurate at the time of publishing.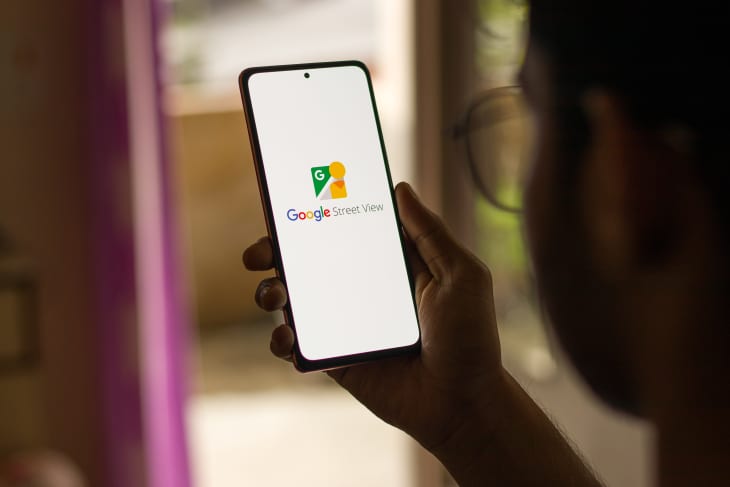 When my husband and I were house hunting back in 2017, we relied heavily on Google Street View for getting to know our new neighborhood. We were moving almost two hours north of our hometown, and we weren't really sure about what we were getting ourselves into by relocating. We'd pore over those street view images to make sure the houses we were planning to go look at met our needs — and weren't hiding any deal breakers within their perfectly angled listing photos. 
When we first decided to tour our current house, we noticed the Google Street View images of the home looked quite different than the ones being presented by the selling agent. Luckily, it had just been a while since the Google car had made its way down our one-way street. When we saw the house in person, we were relieved to see that it had been completely updated since its Street View photo, and met most of our needs. 
Now, five years later as we're getting ready to sell, we've discovered that the same dated photos are showing up for our Google Street View. This prompted me to reach out to three real estate pros about the importance of Google Street View (and what to do about some possibly unflattering shots). 
Max Fisch, president of Real Estate Project Solutions, says Google Street View plays a bigger role than you might expect. "Clients are not only more willing these days to view a home virtually, as in virtual tours, but it has become a regular part of their research when looking to buy a home," he says. "Naturally this means that it has some importance. If your property isn't shown well or isn't represented accurately, then it could turn some buyers off from the listing early."
Given how important it can be to the sale of your home, it's discouraging to learn that you can't exactly request Google send someone out to take better photos. But that doesn't mean you're out of luck. Here are a few things you can do. 
Fisch says that Google Street View is a crowdsourced effort, which means you can add some more flattering photos of your own. "We can help Google to present accurate up-to-date information by going to the Street View app, and using the Create button to take a series of images which can then be published," he says. 
Alert Google to a problem.
If your images are lackluster because there's something wrong, you may be able to get Google to take a second look, according to Rinal Patel, founder of Suburbanrealtor. She suggests pulling your home up on Google Maps to get started. "Once you find your residence, you can view in Street View by dragging the little yellow person from the bottom right corner of the screen over the address," she says, adding you can find the "Report a Problem" option in the bottom right of the screen.
"You will be taken to a screen that says 'Report Inappropriate Street View' with a picture of the front of your home with your address above it," she says. "There will be a red box on the picture, which you can move to adjust to focus on the part of the image you want to be blurred." From there you can alert Google to why you want the image blurred or to report whatever is wrong with the image. 
Give potential buyers better images up front.
Time is not on your side, according to Adam Garcia, the CEO and Owner of The Stock Dork. "[Google Street View] can only be updated every two to three years for residential places and may take longer than that if the property is in a remote area." 
Instead, Garcia says your best alternative is to make sure you're including clear and detailed photos of your house when you list it online. "You can make a short note saying that the image on Google Street View is different from how it actually looks," he says. "Doing so will give your prospects an idea of what to expect about your property. This will also encourage them to take a personal look at it without being affected by what they see on Google Street View."