Great Jones' Most-Requested Dutch Oven Color Is Back in Stock — And You'll Want to Grab It ASAP
We
independently
select these products—if you buy from one of our links, we may earn a commission. All prices were accurate at the time of publishing.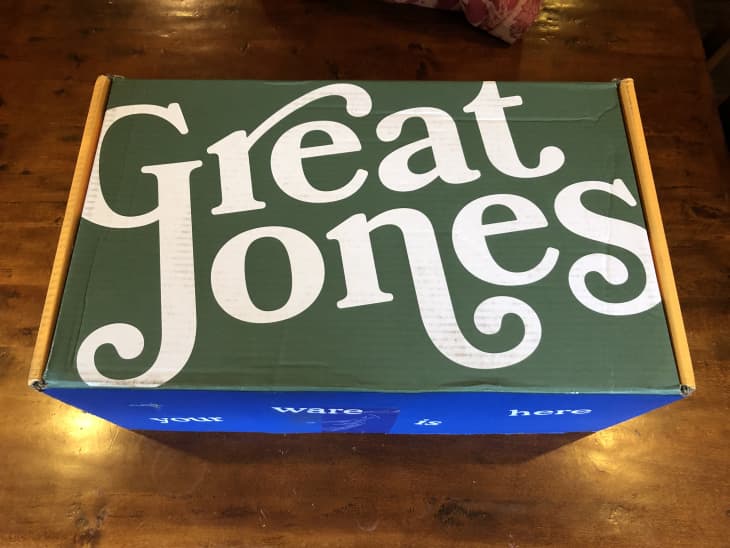 To be specific, I have the Dutch oven in Macaron, a dreamy pink beloved by the likes of Molly Yeh, Katy Perry, and (ha) me. Which was why, in January 2020, fans were shocked and saddened when Great Jones discontinued Macaron. As they say, all good things must come to an end, right? Well, not in this case, because Great Jones' pink Dutchess is BACK and has a new name: Taffy.
"Taffy has been our most requested color since we ended its limited-edition run in January 2020," the company told us. "We're excited for it to return and are thrilled at the response to our hints already." (Like the Instagram post below!)
One Instagram commenter said this was "the best news ever," while another exclaimed, "If you bring us the bakeware in pink i will LOSE IT." (Um, yes, agreed!)
Like the other Dutchess Dutch ovens, Taffy is made from enameled cast iron, which makes it durable and great at retaining heat and browning things like meatballs and short ribs. It has large, looped handles (which make it easy to pick up!), a gold half-circle lid knob, and a gray-colored interior that makes it a cinch to monitor browning but won't discolor as easily as a light-interior Dutch oven might.
Excited? Well, guess what? You can buy Taffy starting today! And here's some more great news: "While this color will be here for some time, we have limited inventory to ship in time for Mother's Day," Great Jones says. You hear that? Run, don't walk, over to their site to get yours ASAP.